Queretaro's automotive industry could reach a 70% production capacity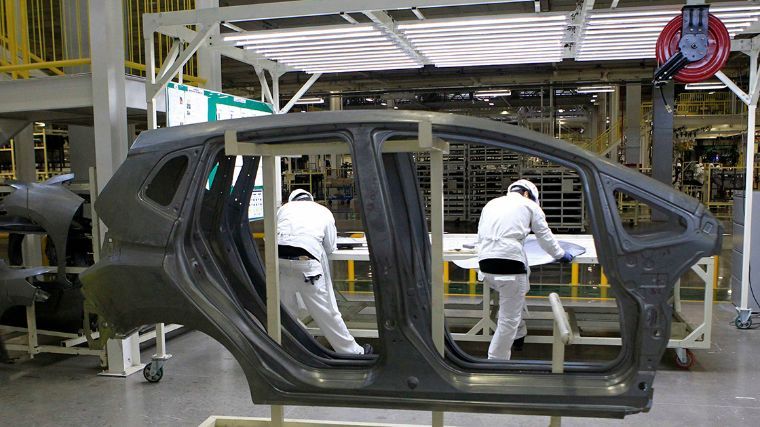 QUERETARO – The revival of the auto industry in Querétaro will be gradual, until it can reach the production levels it had achieved before the arrival of the pandemic; as of June 1st, companies in this sector started operations at an approximate production capacity of 40%, currently levels of between a 60 and 70% capacity during the last week of this month is expected.
The president of the Querétaro Automotive Cluster, Renato Villaseñor Mendoza, explained that the reactivation of this sector will be carried out in accordance with the needed requirements, since the operating level and active workers in the companies are directly linked to the global demand of the automotive market.
"When we talk about 100% of personnel it is because we have 100% of the confirmed or flowing demand; we started at a 35% capacity, and we plan to operate between a 60% and 70% capacity during the last week of this month, which lets us know that demand is increasing, "he said.
The demand for auto parts production received by local automakers is mainly linked to two factors: automobile consumption in North America and the pace of work maintained by automakers.
As demand increases for the more than 5,000 auto parts and components that each assembled vehicle carries, the level of production within the plants will increase.
Said increase, he said, is also linked to the implementation of health protocols, as the use of new sanitary systems to prevent Covid-19 outbreaks is solved within the industry.
"In a normal year, outside of Covid-19, talking about a 30% decrease would have been a pretty dramatic situation, today after a two-month stoppage, speaking of a 70% projection is seen in a very positive way" Villaseñor said.
Source: El Economista