Quintana Roo begins its industrialization process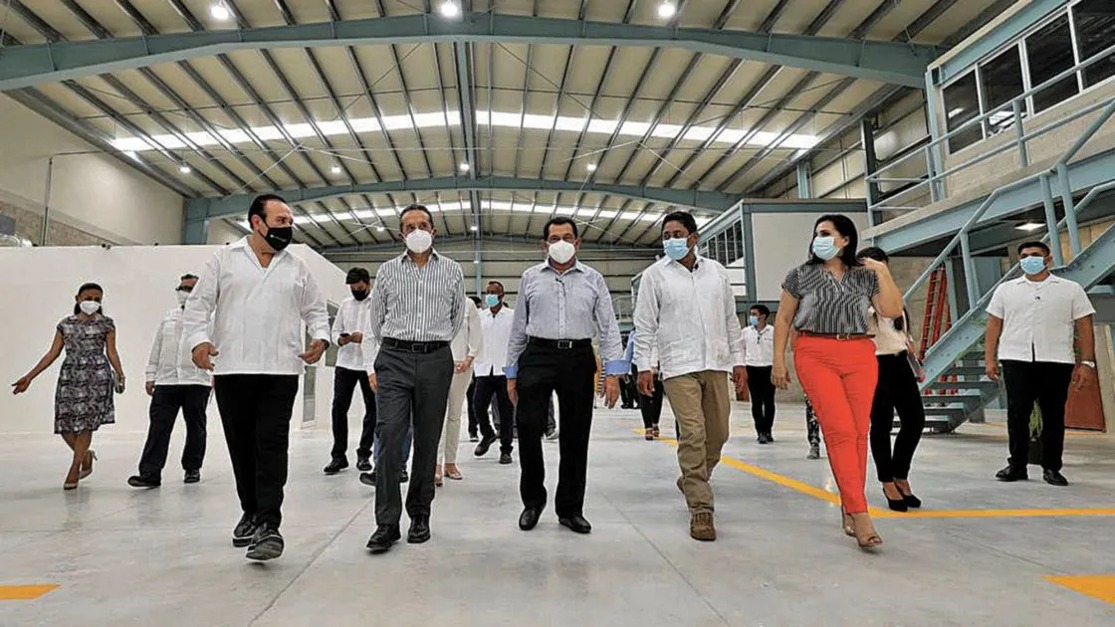 QUINTANA ROO – Quintana Roo began its industrialization process with the inauguration of the first four warehouses, out of a total of 68, at the Chetumal Strategic Bonded Industrial Park, which will be occupied by the firms Bioaqua, Markins and GDC Datacomm.
In addition, the latter presented a prototype of a small two-seater electric car to operate as a patrol car for the Quintana Roo Police.
It is still a prototype whose assembly line is intended to be installed in Chetumal, along with a cloud services division operated from one of the industrial park's warehouses, as well as another division for the development of dedicated hardware for industrial Wi-Fi connections.
"The initial investment is US$591,368, which is expected to generate 100 direct jobs in the first stage, explained Raúl Parra Ovalle", CEO of GDC Datacomm.
Karla Argote, representative of Bioaqua, explained that they are dedicated to the import and transformation of high-tech machinery for water purification, seawater sanitization and a wide range of processes that allow the use and reuse of the liquid with an environmentally friendly approach.
"Bioaqua's installation in the industrial park will allow them to export the same technology from Chetumal to Central and South America without the customs, storage and transportation costs that they had to cover before using the fiscal services provided by the Strategic Bonded Warehouse, she said.
Finally, the firm Markins will be dedicated to the maquila of several types of products for export to Central America.
Source: El Economista