Railroad blockade will bring unemployment: MFA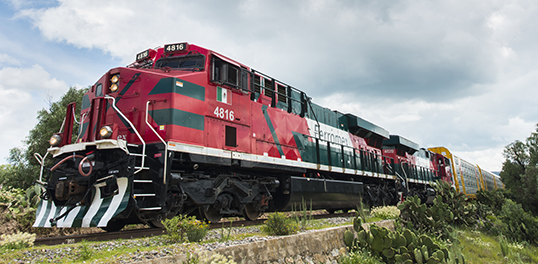 CHIHUAHUA – The Mexican Association of Railways (AMF) said that if the blockade of the railroad tracks in Chihuahua and Michoacan continues, there will be a shortage of products and possibly the loss of jobs.
Óscar del Cueto, president of the organization, explained that although security has increased in the places where the trains are detained, this week the theft of merchandise was registered in Caltzontzin, Uruapan.
However, he said, they have moved the trains that were in line to hillsides, where they have security guards to protect the cargo; the same situation was carried out by Ferromex in Chihuahua, and in some other cases, the merchandise has remained in the yards, ports or borders.
Similarly, he mentioned that the labor issue is worrying, not only for the sector, but also for other industries, since jobs can be lost due to the lack of movement of products, there also can be the shortage of goods in self-service and department stores, and in chemical products.
In addition, he confirmed that several shipping companies have already chosen to reach other ports within Mexico, but also in the United States, such as Long Beach, while several companies are already looking for other routes to move their merchandise.
Source: T21