Real estate operations in Nuevo León spin six months of recovery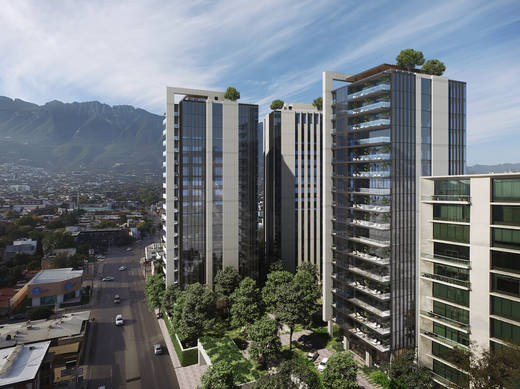 MONTERREY – The constant demand for real estate, discount prices and the commercial bank rate for mortgage loans reached 7.9% per year, which allowed the purchase, sale and rental operations of houses to remain strong as of July 2020, explained Daniel Alberto Echavarri Leal, president of the Mexican Association of Real Estate Professionals (AMPI), Monterrey.
The areas that have had the greatest demand are the downtown area—where it is strong even in pre-sales—as well as in Cumbres to the west and in the National Highway to the south of Monterrey.
Echavarri Leal explained that last year was very complicated; the most difficult months were from April to June, when the offices of the Registry and Cadastral Institute of the state of Nuevo León were closed. However, from July to December 2020, the activity closed strongly, and in January it is carrying the same trend.
As for whether prices fell during the most critical months of the pandemic, he commented that each operation is different, in some cases discount prices were used, but it was not the common denominator.
"Another thing that helped was that the commercial banks lowered the annual interest rate to 7.9%. They have been lowering them since the end of 2019; the range goes from 7.9% to 10.5%, extending terms according to the client's profile, which gives a boost to the sector," said Echavarri Leal.
Until the month of August 2020, the leading state in housing placement was Nuevo León with 18,853 homes, although it saw a decrease of 11.3%. In the traditional housing segment, the entity ranked second after Mexico State, with 5,118 units, according to the Realty World Mexico Real Estate Monitor.
On the other hand, one of the challenges of this sector is to regularize the profession. On this issue, the regulation of the law that creates the State Registry of Real Estate Agents is pending approval in the local Congress.
Another change in the demand for housing will be that families will seek spaces with open areas and the digitization of real estate spaces. Source: El Economista