Record year for Pharr Port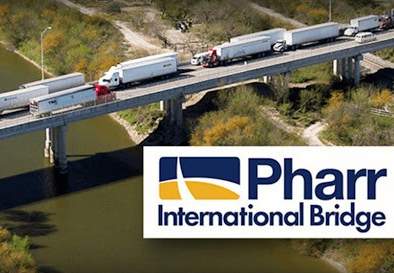 Pharr Port of Entry closed the fiscal year strong, earning US$14.6 million for the 2018-2019 Fiscal Year, which ended in September. Data shows this is a record year. Pharr's Bridge Director Luis Bazan said September was the best month for the entire fiscal year.
In September, the bridge registered US$1.2 million in revenues, with 51,994 commercial trucks crossing the bridge southbound into Mexico in September and 53,388 northbound, all increases from September of last year.
The operation at the bridge changed this year. Now, only commercial trucks can cross from Mexico into the United States over the bridge, aside from a few hours on weekends and early in the mornings.