Reform in the electricity industry will affect Coahuila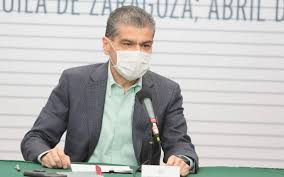 COAHUILA – The initiative to reform the Electricity Industry Law contains some unconstitutional elements that violate international treaties and agreements from the United States-Mexico-Canada Agreement (USMCA), explained Miguel Ángel Riquelme Solís.
The governor considered that it is a worrying issue and also affects the competitiveness of Coahuila, due to its renewable energy generation processes.
He referred to the recent initiative sent by President Andrés Manuel López Obrador to the Mexican Congress and said that, if approved, a "coup" would take place, which had already been given to Coahuila, due to the regulations on the production of clean energy.
He stated that aspects considered advantageous for some companies should be regulated, but not eliminating the processes of renewable energy generation and competition.
This proposal eliminates the principle of lower cost, promoted under the law for more than 30 years, in favor of giving compulsory entry to the energy produced by the Federal Electricity Commission, regardless of prices and carbon emissions, to the detriment of users of energy and other generators with lower cost.
"It is a worrying issue. It eliminates auctions, which were established as a mandatory filter, to guarantee that the energy that is purchased always goes through a competitive process, which discourages new investment," Riquelme Solís said.
He proposes modifying the legacy contracts, to force the new CFE projects without the need to compete in auctions. This is delicate and could be considered unconstitutional.
Riquelme Solís indicated that in the case of Coahuila he took advantage of renewable energies as a productivity factor and had already been impacted by the energy policy of the federal government.
Source: El Diario de Coahuila