Renewable energy sector pushes forward in New Mexico despite COVID-19 pandemic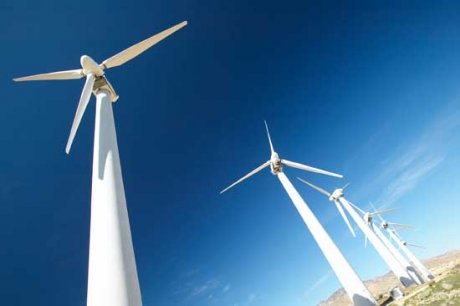 NEW MEXICO – Despite the COVID-19 pandemic impacting energy demand across New Mexico and the world, the state's renewable energy industry continued to move forward.
On New Mexico State Trust Land, six leases were active for solar projects with a total capacity of 221 megawatts, per records from the New Mexico State Land Office, and 27 lease applications were filed for an added capacity of 2,917 megawatts.
For wind energy, nine leases were active with 245 megawatts of capacity, and 19 lease applications were filed to add 1,835 megawatts of wind power on State Trust Land.
Recently, construction began on 35,000 acres of State Trust land in Torrance County about 10 miles west of Encino for the La Joya Wind Farm, consisting of 111 turbines to generate a total of up to 306 megawatts of power.
The section on State Trust land will hold 74 turbines, generating 207 megawatts.
"This project exemplifies New Mexico's smart use of public resources to create a sustainable economy and move us down the path toward a clean energy future," said Gov. Michelle Lujan Grisham.
Source: currentargus