Rosario Pena is the new CFO for General Motors de Mexico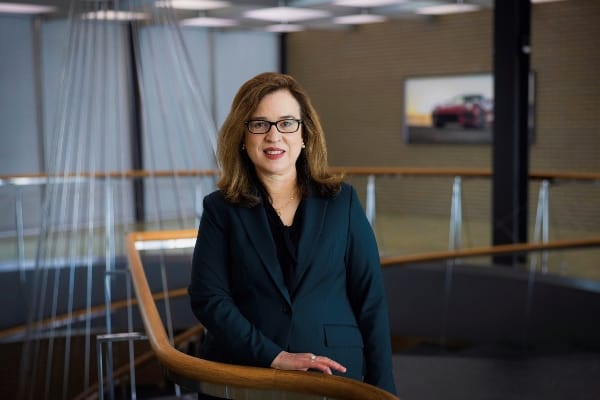 MEXICO - General Motors appoints Rosario Pena as new Chief Financial Officer (CFO) for Mexico, effective September 1. Rosario joins the Mexico Executive Committee, chaired by Paco Garza, President and CEO of GM de Mexico.
Rosario currently serves as CFO of Global Capital Management at GM North America. She has extensive international experience, having worked in countries such as Brazil, Switzerland, Germany, China and the United States. She will join the team to continue building strong financial performance for the company in Mexico.
Alejandro Delgado, who has been Chief Financial Officer (CFO) for GM de Mexico since 2019, returns to the United States to continue his career as CFO of Global Product Portfolio where he will be in charge of optimizing it in a comprehensive manner to achieve capital efficiency and profitability for the company.
Rosario began her career at General Motors in 1991 as a Finance Analyst and Planner at Opel Spain, where she is originally from.
She has served in various positions such as: Manager of Return on Net Assets and Vehicle Line Profitability Implementation; Manager of Treasury, Banking Relations and Special Projects; CFO of Global Compact Vehicle Architecture and Small Car Architecture Product Development.
As well as Vice President and CFO of Pan-Asian Automotive Technical Center (PATAC); GM China CFO of Global Product Development, GM International CFO of Global Product Development, until reaching her current position in 2022.
Rosario holds a degree in Economics from the University of Barcelona and an MBA from the University of Navarra in Spain.