Routes and stations are proposed for the monorail in Tijuana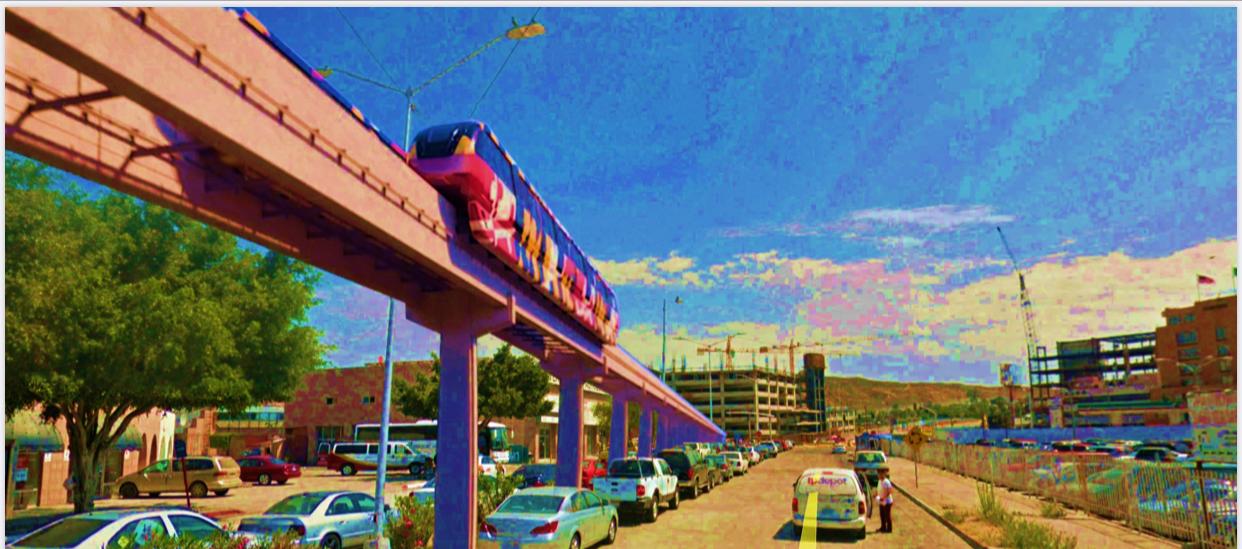 TIJUANA – In order to improve the development and mobility of the city, a project presented to the Secretariat of Economic Development of Tijuana (Sedeti) is still being analyzed. It contemplates the creation of the first monorail in Tijuana, which would help make pedestrian crossings more dynamic and increase the city's tourist attraction.
"Although the project is under analysis, this action that would represent an important investment and could strengthen ties with the United States and other countries that visit Tijuana for tourism purposes throughout the year, which would also serve to support local commerce," said the head of Sedeti, Arturo Perez Behr.
This project, which is under review, contemplates a 10.28-kilometer route with three routes and 13 stations established in high traffic areas such as the Central Zone, Boulevard Agua Caliente and La Presa, areas that would be favored due to their population density.
Route 1 is included in the downtown area, from the International line to Constitución Avenue and will be composed of the Pedwest, Reloj Monumental – Revolución Avenue and Constitución – Calle 10 stations, which represents a length of 2.10 kilometers.
Route number 2 will cover a distance of 10.70 kilometers from Constitution Avenue to Clinic No. 27 through seven stations that are: Torre Agua Caliente, Cuauhtémoc, Calete, Campestre, Ermita, Carrusel and Clinic 27; the last destination.
On the other hand, Route 3 will be shorter and will go from Clínica No.27 to La Presa Abelardo L. Rodríguez and will be composed of the stations: Los Pinos, Avenida De las Presas and La Presa, covering a distance of 5.48 kilometers.
For the mayor, Arturo Gonzalez Cruz, the proximity to the population is very important so he welcomes the presentation of such projects that are focused on improving the development of the city, a clear sign that they are working for Tijuana and the common good.
The local government reiterates the commitment to carry out projects that represent a benefit for all and to continue attending to citizens' proposals, which is why it invites you all to participate today for Tijuana in activities that generate a representative change in the region.