Rural California border crossing expands pedestrian capacity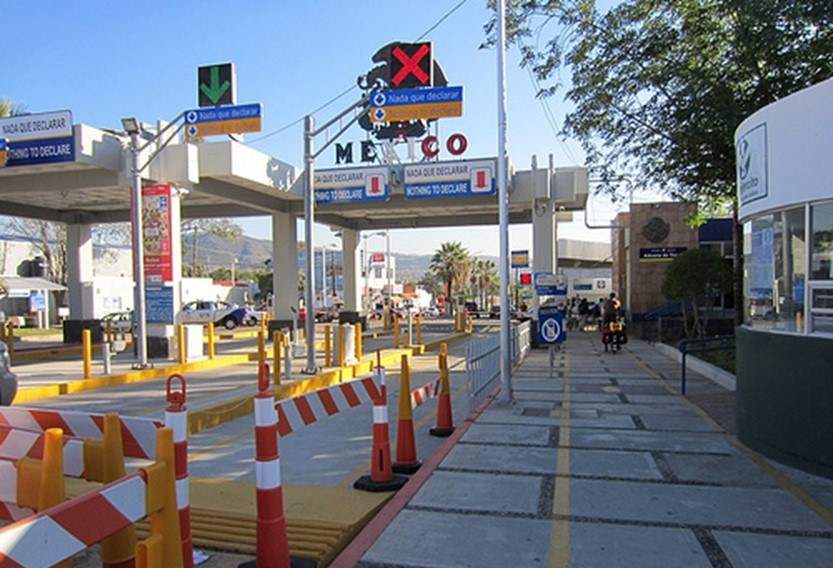 TECATE – Twice as many pedestrians will be able to cross into the U.S. at the newly-expanded Tecate Port of Entry in a remote area of Southern California.
The General Services Administration said the $664,000 project is complete and will increase pedestrian-inspection capacity from two to four inspection booths.
Currently, an estimated 2,700 people cross the border daily in this part of the California-Mexico border, about 55 miles southeast of Downtown San Diego.
"It will be a huge improvement. … Along with doubling the number of lanes, we're putting in new CBP (Customs and Border Protection) infrastructure to process people a lot faster and make it easier for people crossing the border," said Anthony Kleppe with the GSA.
The expansion should also help border commuters spend less time in line while waiting to cross. Officially, the project was completed earlier this week and commuters are already saying positive things about it.
According to Kleppe, other projects are in the works for the Tecate Port of Entry including the creation of more office and workspace for CBP personnel.
The border crossing is also home to a pair of protected structures.
"The work was done without disrupting the building's historical landmark designation," Kleppe said.
Source: Border Report