SA Automotive to install plant in Ramos Arizpe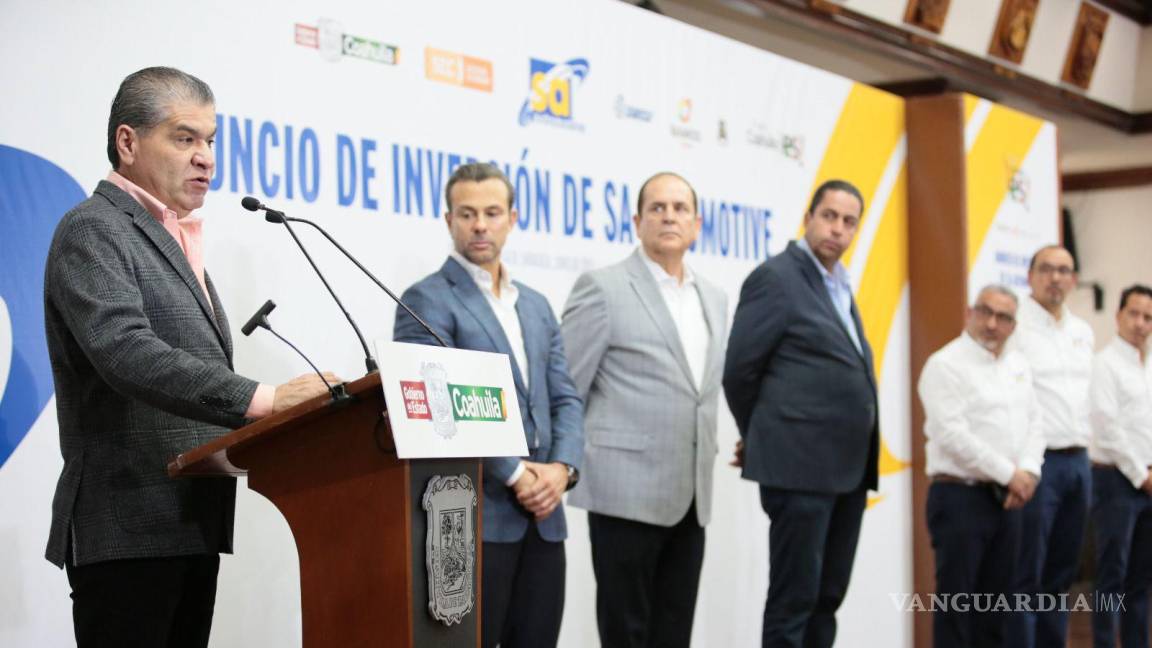 RAMOS ARIZPE, COAH - SA Automotive announced an investment of US$16 million for the installation of a hybrid plant in the Santa María Industrial Park in Ramos Arizpe, Coahuila, which will generate 500 jobs.
The general manager of SA Automotive, Ramiro Delgado Ramos, indicated that they are a company with more than 30 years of experience in the automotive industry and are one of the main Tier 1 suppliers.
Among their portfolio of products for the automotive industry are car canopies, cargo and luggage systems, seat backs and seats, door panels, acoustic coatings and plastic injection. Its customers include Tesla, Ford, GM, Stellantis, Nissan, Rivian, Lordstown, Lucid, VW and TMD.
Ramiro Delgado explained that in Ramos Arizpe they will install a hybrid plant, where the polymer group and the automotive group will coexist under the same roof, offering the market a wide range of innovative products.
He added that 30% of the production will be for electric vehicles, and in the case of the polymer sector, they will be destined for the cable, piping and construction industries, among others.
The mayor of Ramos Arizpe, José María Morales Padilla, commented that this municipality remains the state leader in job creation with more than 109,000 jobs registered with the IMSS.
Meanwhile, the Secretary of Economy, Claudio Bres Garza, recalled that in five months 29,362 jobs have been generated in Coahuila and by the end of the first half of the year he was confident that it will close with more than 30,000 jobs.