Safran celebrates its fifth anniversary in Queretaro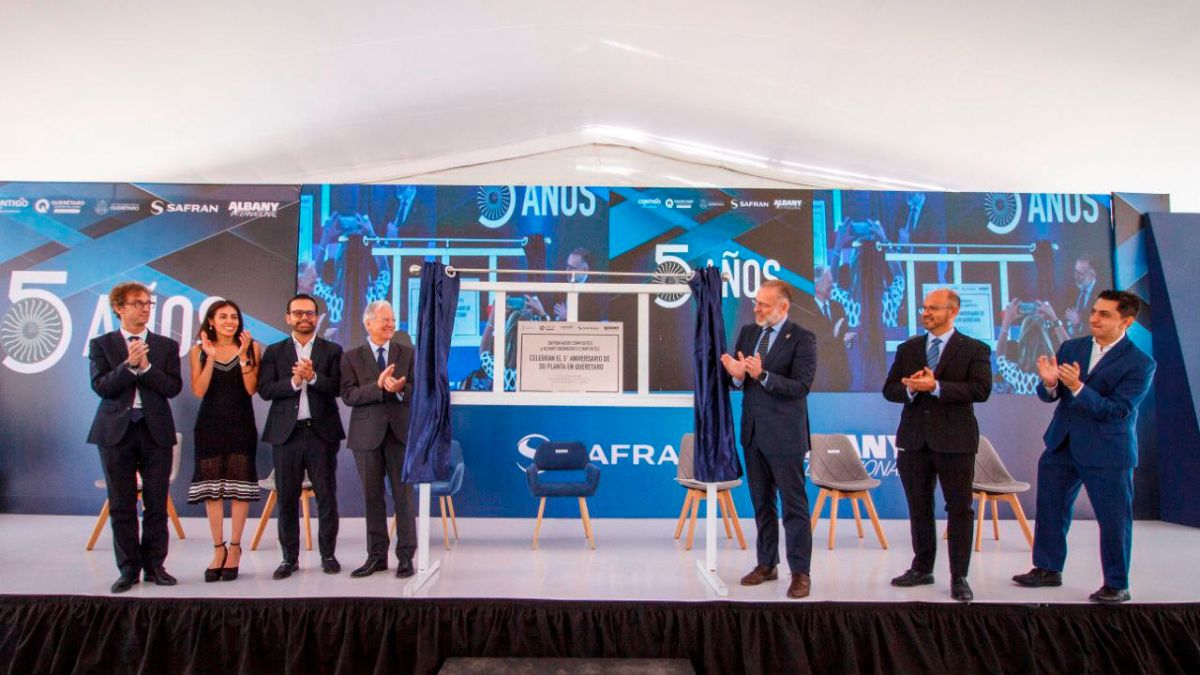 QUERETARO – The head of the Ministry of Sustainable Development (SEDESU), Marco Antonio Del Prete Tercero, led the ceremony marking the fifth anniversary of the inauguration of Safran Aero Composites in Queretaro.
The director of Safran Aero Composites, Christophe Enaul, highlighted the aeronautical sector as one of the most important in Queretaro, noting that it is a source of employment for many Mexicans.
It is worth mentioning that Safran Aero Composites designs and develops innovative products in the field of aeronautical equipment: electrical wiring, landing gear, flight control, among others.
The event was attended by the CEO of Safran Mexico, Daniel Parfait; the Secretary of Labor, Liliana San Martin Castillo; the director of Albany, Germanico Urbano and the rector of the Aeronautical University in Queretaro, Enrique Sosa Gutierrez.