Safran forecasts investments for US$120 million in Queretaro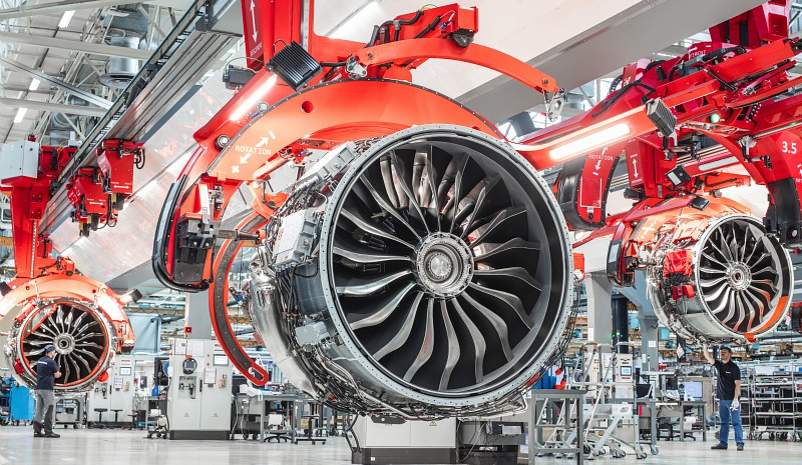 QUERETARO – Given the growth in aircraft maintenance services, aerospace company Safran plans to invest US$120 million over the next few years, from 2024 to 2025, in its operations in Queretaro.
"Of this investment, US$50 million will be allocated to the construction of a test arc for engines, to subject them to extreme conditions and measure their performance," said Safran's Strategy Director in Mexico, Edgar Ciceño.
In Queretaro, the company maintains 108 engines per year, a figure that is expected to increase 108.3% by 2025, when it expects to reach 225 engines per year. This is a significant increase considering that it takes 60 to 80 days to repair an engine.
"During the pandemic, airlines took advantage of the fact that their planes were on the ground to send us their engines and landing gear, which was a record year for maintenance. For this reason, we are planning investments in Querétaro in 2024-2025, for US$120 million," he said.
It is worth mentioning that just in June, the French company announced the expansion of its facilities in the state, with the addition of 800 new jobs, an increase of 33% over the 2,500 jobs it currently has.
In addition to this expansion project, the firm's business unit in the state is being consolidated and will become the largest maintenance center in the Americas for Safran.
"For this year, Mexico's aerospace industry foresees a growth of between 16 and 18%, reaching a value of US$8 billion by the end of 2022, which is still below the pre-pandemic value of US$9.6 billion," according to Luis Lizcano, president of the Mexican Federation of the Aerospace Industry (Femia).
It is estimated that in 2020 the industry in Mexico fell by 31.8%, while globally the decrease was of 35%. However, the forecast is to achieve a pre-pandemic recovery between 2023 and 2024.