Safran recognizes the quality of Politécnico Nacional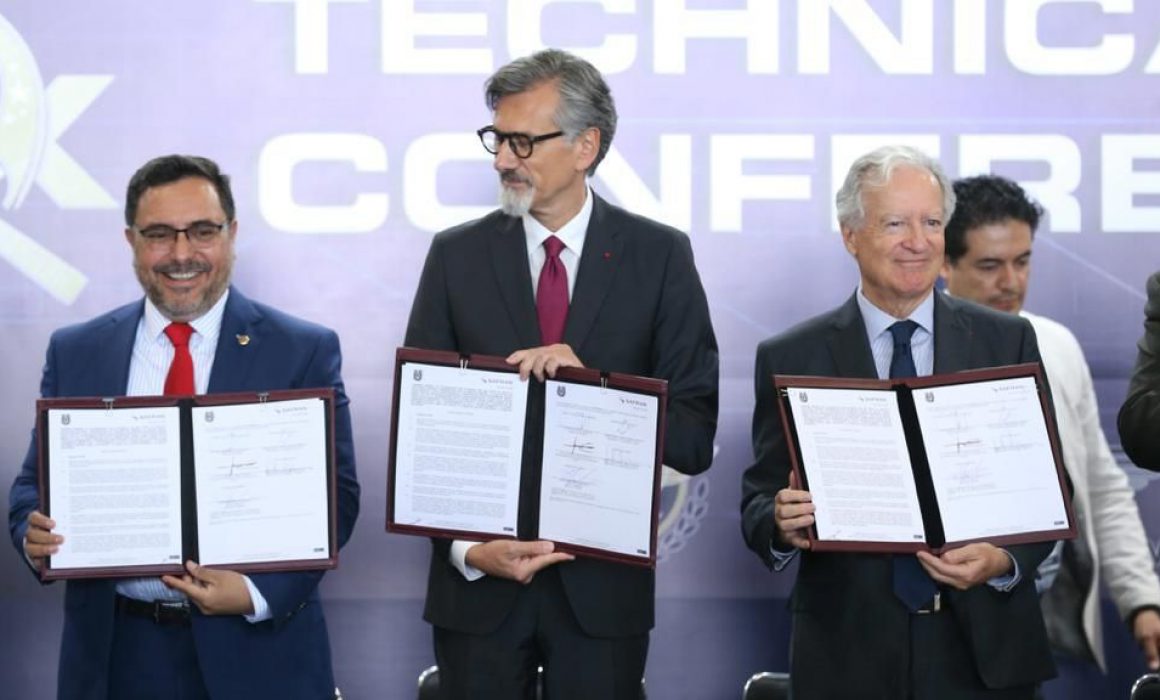 MEXICO – The French company Safran, specialized in high aerospace technology, has confidence in the quality of Mexican engineering students, said Daniel André Joseph Parfait, president of Safran Mexico.
In an interview with A21, he commented that the quality of Mexican engineering students is "excellent", and proof of this is the agreement signed in recent days with the National Polytechnic Institute (IPN), within the framework of the Mexican Aerospace Fair 2023 (Famex).
Safran Mexico's agreement with the IPN will further strengthen its relationship with this Mexican educational institution, said Parfait.
He explained that this agreement is between the plants and the IPN to provide training for the students who will be working with them.
Parfait explained that Safran in Mexico develops parts for the world's best-selling engine, landing gear, landing gear maintenance, aircraft interiors, cables, among other things.
He recalled that Safran has 19 plants in Mexico, located in Chihuahua, Querétaro, Tijuana and Mexicali, in addition to 12,000 employees.
"We are growing because we believe in Mexico. There are many important projects in the future," he said.
Arturo Reyes Sandoval, general director of the IPN, explained that this agreement will allow students and teachers to interact with Safran, in addition to working on innovation projects.
The students will also be able to spend time at the company's plants and work in the French company.