San Miguel de Allende strengthens its ties with Texas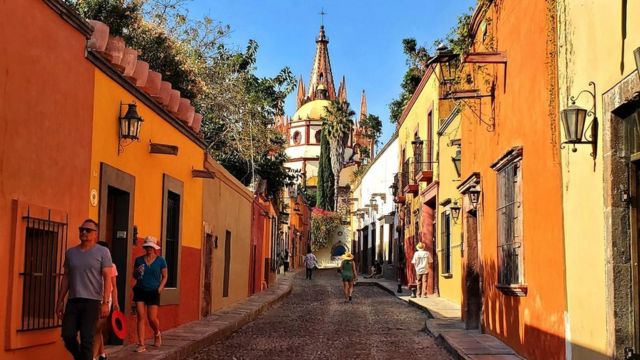 GUANAJUATO – The municipal president of San Miguel de Allende, Mauricio Trejo, received a delegation made up of authorities and businessmen from the city of Mission, Texas, with the objective of forming a strategic alliance with one of the most productive valleys in the United States.
San Miguel de Allende continues to strengthen ties with business associations to generate new economic dynamics that will improve the quality of life of its citizens.
After receiving the Letter of Intent sent by the mayor of Mission, Norie Gonzalez Garza, the mayor of San Miguel de Allende expressed that the municipality is always open to the exchange of best practices, cultural and educational opportunities, with which the people of San Miguel de Allende enrich other towns with their culture and traditions.
It is worth mentioning that San Miguel de Allende has recently formed alliances with The Woodlands, also in Texas, and with Aspen in Colorado. In addition, the city has become an ambassador for Guanajuato in Mexico and the world, since it is a major point of reference for security, economy and social development in the state.
"San Miguel is very dynamic and after this twinning we are going to work a lot together. We became the number one municipality in the entire state in attracting foreign investment," said Mauricio Trejo.
For his part, José Medina, president of the Guanajuato Chapter of the Mission business association, emphasized that bridges are being built between the two destinations, which have regional economic potential in their respective territories, by generating new jobs and strengthening their value chains.