Sanhua to invest US$180 million in Coahuila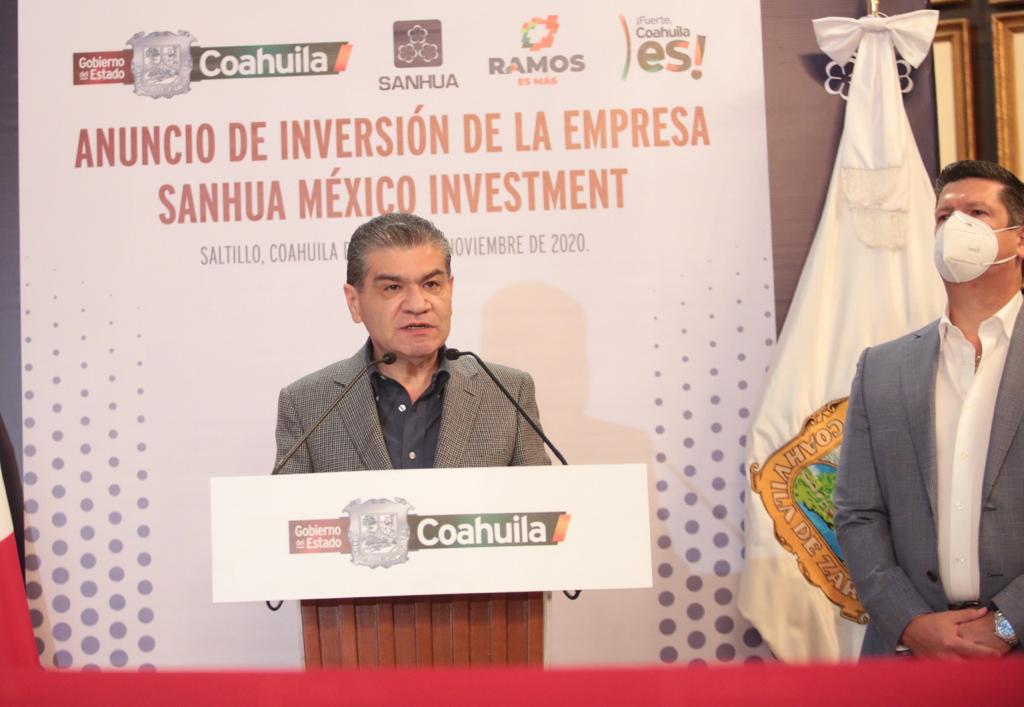 RAMOS ARIZPE – In order to expand its operations and become a benchmark in the production of components for the Mexican automotive industry, Sanhua México Investment announced an investment of US$180 million for the construction of its fifth plant in the state of Coahuila.
The Chinese company will install its new factory in the Santa María Industrial Park, in Ramos Arizpe, and which is expected to start production at the end of 2021. Likewise, the company projects that it will generate 700 direct jobs. Sanhua is a leading provider of thermal management systems and automotive components for leading OEMs.
During the investment announcement, Chunyong Zheng, legal representative of Sanhua Mexico Investment, said in a statement that the Asian company arrived in the country since 2014, choosing Coahuila as its manufacturing headquarters due to its geographical position, as well as the quality of the workforce, infrastructure and facilities as well as educational opportunities.
"Mexico is our second home, and making the decision to invest was not difficult. Since 2014 we have found an excellent workforce to achieve our objectives," he assured.
Among Sanhua's clients worldwide are: General Motors, Ford, Mercedes-Benz, Audi, BMW, Volkswagen, FCA, Navistar, Hanon Systems, Johnson Control, among others.
Likewise, Miguel Ángel Riquelme, governor of Coahuila, commented that with this new investment the region continues to show good signs of industrial competitiveness in the country which favors the impulse of the economic reactivation of the entire state.
"Coahuila maintains its competitiveness in difficult times. This speaks well of our state and our people, " he said.
Source: Zocalo.com