Santa Lucia's airport reaches 18.1% progress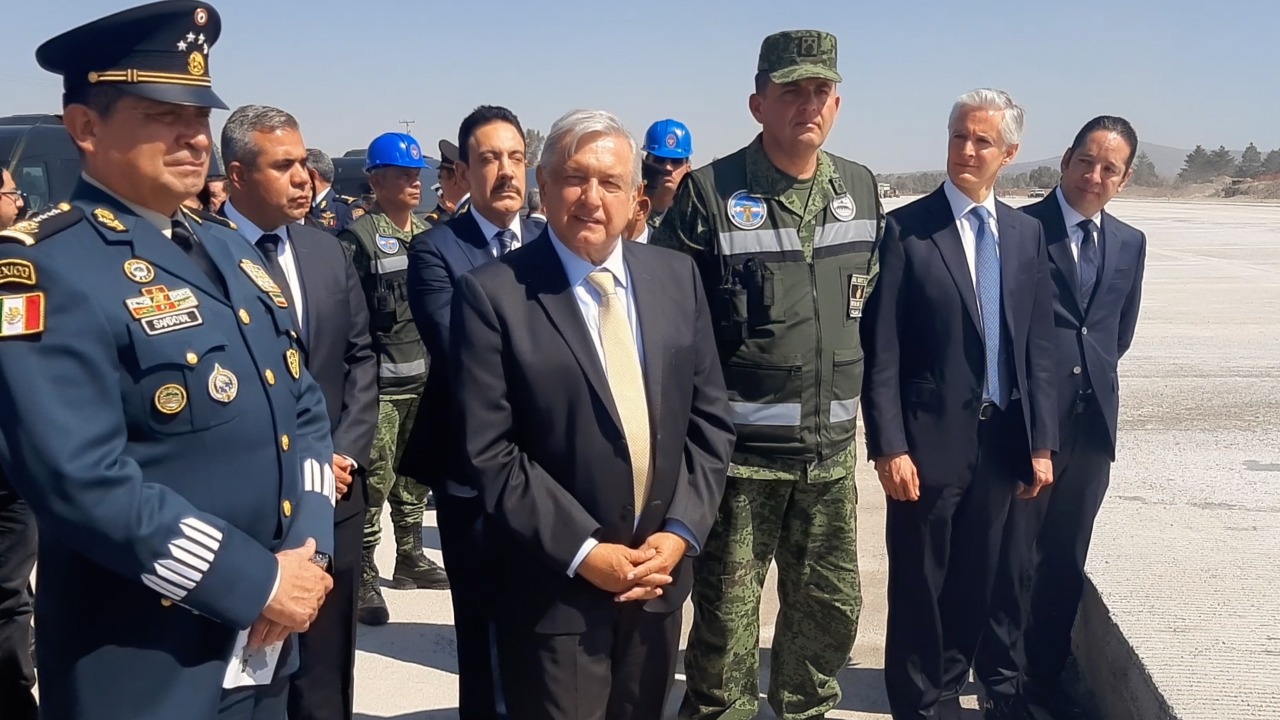 MEXICO CITY – "After 214 days of construction work at the 'General Felipe Ángeles' International Airport in Santa Lucia, the work has reached a physical progress of 18.1%," the general and construction architect, Gustavo Vallejo, reported.
To date, more than US$ 617.5 million have been received, of which more than US$209 million have been exercised, distributed in: labor (29%), material acquisition (48%), rent of additional machinery (16%), fuel (6%) and administrative expenses for safety and hygiene (1%).
"We have a balance of US$408.5 million regarding works' accounts and this year we plan to additionally receive US$1 billion," said Vallejo.
Likewise, he indicated that to date US$147.4 million have been received, of which US$130.9 million have been exercised, which represents an advance of acquisition of 90.61%. 53 execution studies are contemplated for 2020 and 2021 for a total amount of US$20 million, corresponding to the acquisition of land.
"In 2020, US$15.4 were received, of which US$3.9 were exerted, leading to an excetution advance of 25.3%, corresponding to the financial calendar of execution studies," he added.
Gustavo Vallejo pointed out that 23,425 direct jobs have been generated, of which 17,356 are currently active. It is expected that 672 days will still be left to complete works on time and in due course.
Source: El Financiero