Santa Lucia's attractiveness to airlines is yet to be defined: IATA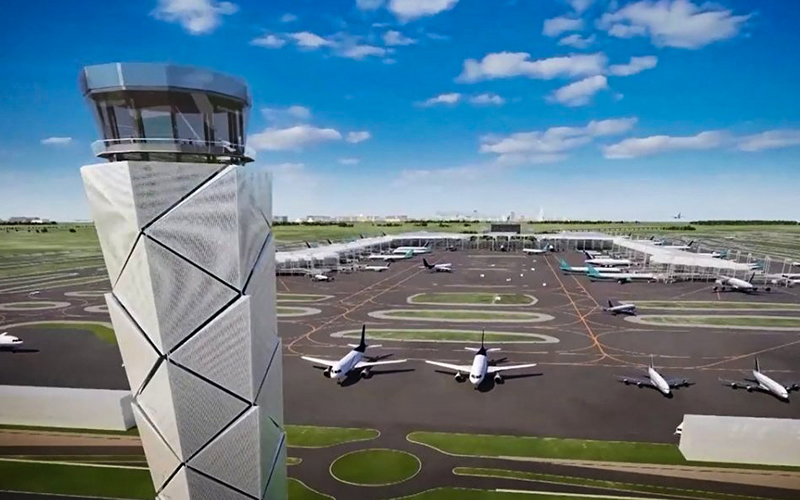 MEXICO CITY – Merida, Yuc. Cuitlahuac Gutierrez, country manager of the International Air Transport Association (IATA-Mexico), stated that the business model and the vocation adopted by the Santa Lucia Airport will determine whether airlines decide to land at the new terminal.
"The national companies that have already announced that they will land at the airport have done so due to the market potential they intend to cover," she said.
However, in the case of international companies, the decision will depend on other factors such as the terminal's ground connectivity, in addition to the fact that they serve a different type of passengers.
In this regard, IATA-Mexico is collaborating with the Ministry of National Defense (Sedena) and the Ministry of Communications and Transportation (SCT) in the redesign of the airspace of the Valley of Mexico, with the intention of ensuring the viability of operations of the member airlines of said organization.
"We are working with them, our commitment continues to ensure the necessary conditions to ensure that there are possibilities to maintain efficient and safe operations," she added.
She recalled that in fact, the redesign of the airspace in the Valley of Mexico has already been implemented and all that remains is for Felipe Angeles Airport to start operations in order to initiate phase 2 of the process, which implies the simultaneous operation of Mexico City International Airport, Toluca International Airport and Santa Lucia International Airport.
Source: El Economista