Sceye to Build Stratospheric Airships in NM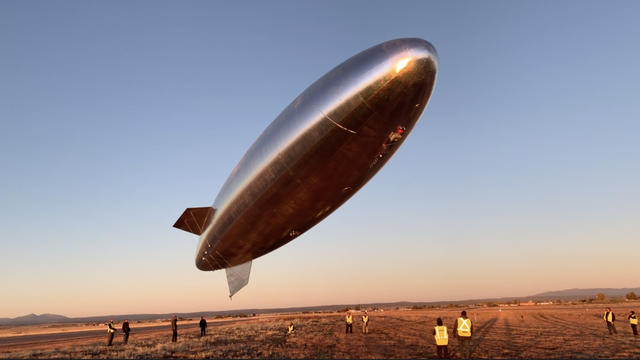 NEW MEXICO – Sceye has chosen New Mexico as its U.S. base of stratospheric flights for earth observation and communication. Sceye has invested more than US$50 million in developing and maturing the stratospheric airship and building infrastructure in New Mexico. The latest expansion will create 140 high-paying manufacturing and engineering jobs, according to the Economic Development Department Cabinet Secretary Alicia J. Keyes.
The company is deploying a stratospheric platform that enjoys a field of vision broad enough to transmit over thousands of square kilometers, but close enough in proximity to eliminate the need for ground infrastructure, thereby giving all communities equal access to the internet.
Sceye has had a footprint in New Mexico for three years, conducting a large part of the research and development of its innovative technology at airports in both Roswell and Moriarty. The company has now decided to locate its manufacturing operation in New Mexico as well, at a location still being finalized.
Sceye's airships operate in the stratosphere at 65,000 feet and have the potential to provide 100 percent broadband coverage to rural New Mexico, while simultaneously monitoring methane emissions, including the rate of emissions in real time.
The company will utilize expertise from Sandia National Labs, Air Force Research Lab, New Mexico Tech, New Mexico State University, the University of New Mexico, and others.
Source: BORDER-NOW October 2020 Edition