Schneider Electric expands in Nuevo León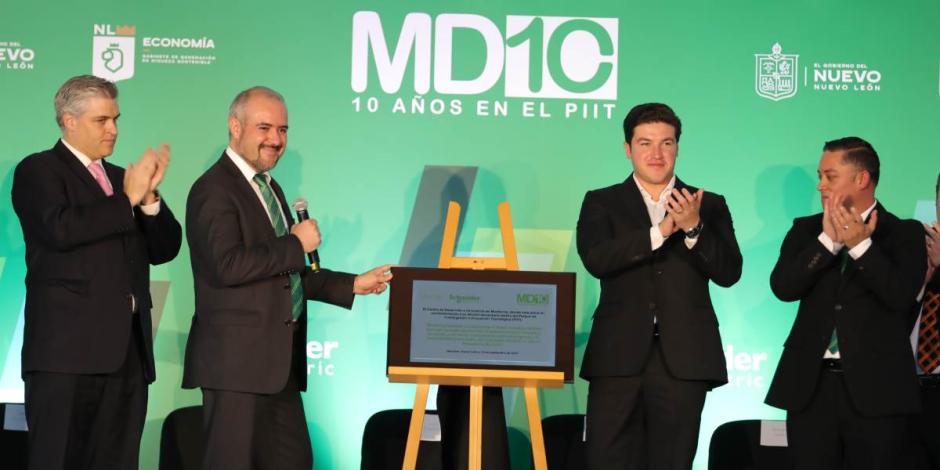 APODACA, NL - Schneider Electric announced an investment of US$40 million to expand its Development & Innovation Center in the municipality of Apodaca, Nuevo Leon.
The center was inaugurated in 2013, and since then more than US$14 million have been invested to make it one of the best of its kind.
Experimental solar fields, electromechanical testing laboratories, as well as 3D prototype design spaces have been incorporated into the center.
"Facilities such as the Design and Innovation Center represent one more step in the development of industries of the future through what we call Electricity 4.0," said Jesús Carmona, area president for Mexico and Central America at Schneider Electric.
For his part, Governor Samuel García Sepúlveda, highlighted the work done by the company, which consolidates and boosts Nuevo León as a node of technological innovation.
"Companies like Tesla and Quanta, which we have said lately that they are going to invest in the state, is also thanks to the great industrial system, like Schneider, which arrived years ago," he said.
While celebrating the 10th anniversary of the company's Innovation Center, the president stressed that thanks to the work done by companies like Schneider Electric, Nuevo León is today the world hub in electromobility.
Schneider Electric has more than 180 years of operations globally and 78 years in Mexico, with more than 15,000 employees throughout the country to drive the development of industries of the future.