Schneider Electric expands its Tlaxcala production plant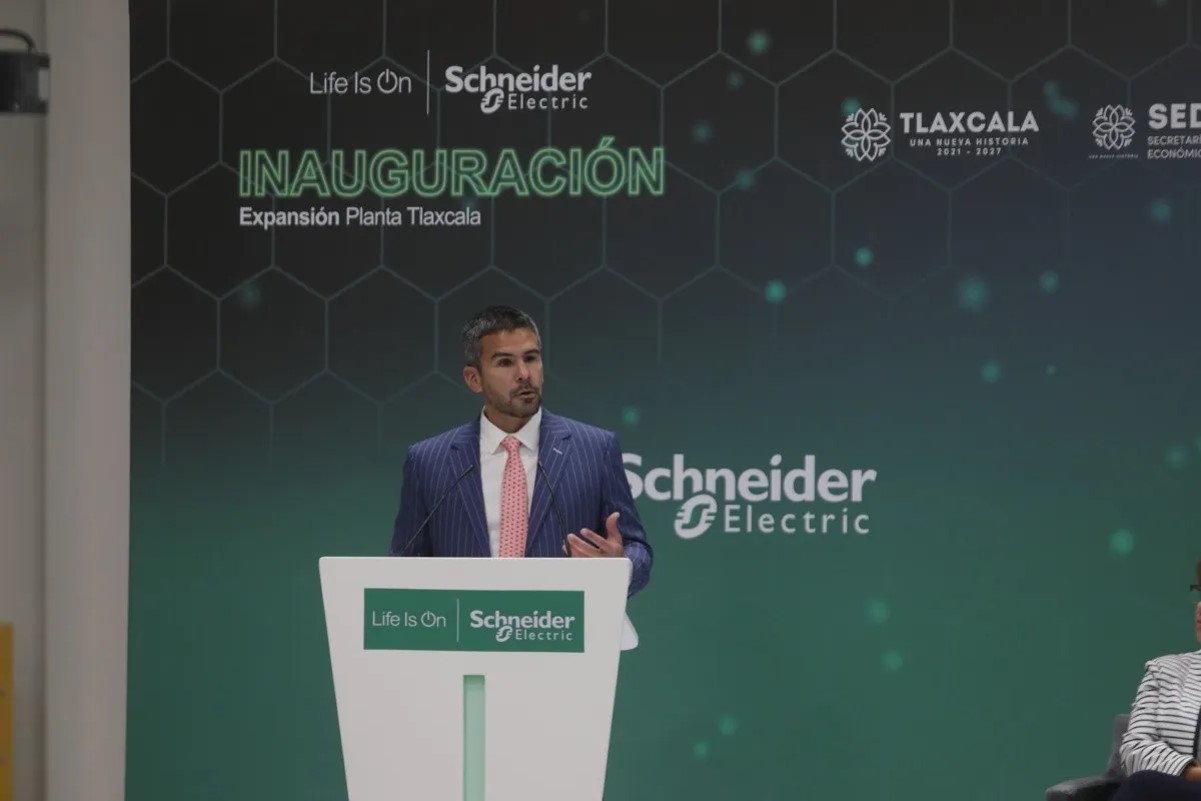 TLAXCALA – Schneider Electric, a leader in the digital transformation of energy management and automation, continues to grow in Mexico, this time with the announcement of a new warehouse in its production plant located in the state of Tlaxcala.
The Acuamanala plant is focused on the manufacture of materials and finished products that provide safety to electrical installations in homes and factories.
The expansion of this plant is intended to meet the growing demand of the company's commercial partners, mainly in the Mexican and North American markets.
"We are convinced that through the incorporation of innovations such as those presented today, together with the talent of our employees, we are advancing in our goal of promoting the development of the industries of the future," said Jesús Carmona, President and CEO of Schneider Electric in Mexico and Central America, at the inauguration of the plant.
The production lines installed at the Acuamanala (Tlaxcala) plant have a world-class architecture that, together with skilled labor, will ensure the efficiency of the final production of Schneider Electric products.
With 77 years in the Mexican market, Schneider Electric continues its commitment to Mexico. With the inauguration of this plant, around 700 formal jobs are expected to be created, totaling more than 2,500 in the state of Tlaxcala.