SDES reaffirms its commitment to Guanajuato's entrepreneurs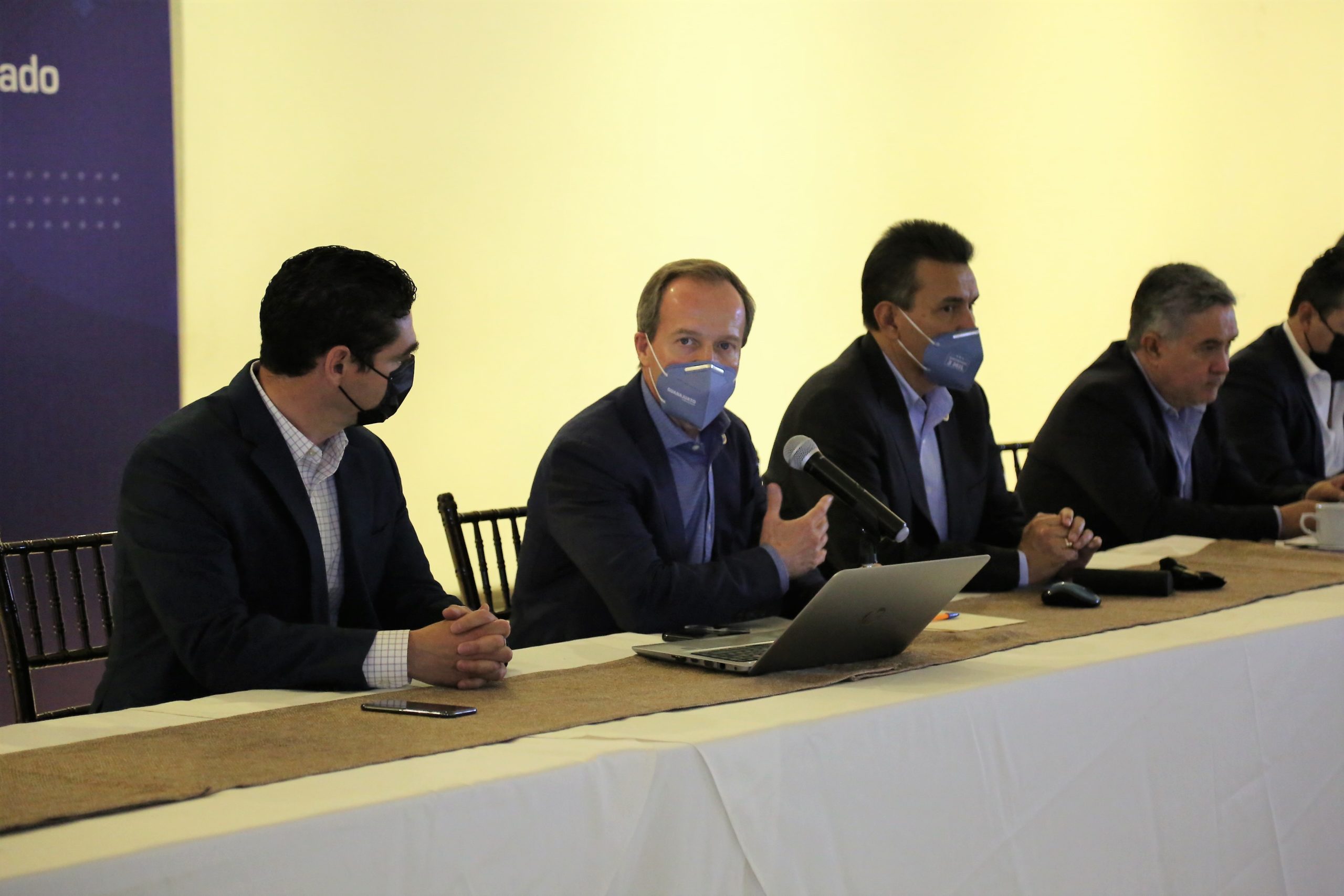 GUANAJUATO – In order to maintain the dialogue and active participation of the business community, the minister of Sustainable Economic Development, Mauricio Usabiaga Díaz Barriga, held a working meeting with members of the Business Coordinating Council of Guanajuato, where he presented the economic outlook for the state of Guanajuato.
Usabiaga Díaz Barriga shared the vision and economic strategy of the State, led by Governor Diego Sinhue Rodríguez Vallejo, and pointed out the opportunities and advantages offered by the entity to continue with the reactivation and strengthening of the economy.
He emphasized that Guanajuato's strategic focus is to position the state as the economic center of the Central-Bajío region, to achieve inclusive economic development.
Finally, the Minister pledged to continue working in coordination with the different business entities in order to establish agreements that contribute to the growth and strengthening of the local economy and social development.
With these actions, the SDES seeks to continue promoting the competitiveness and development of municipalities and economic sectors in order to generate a good business environment that benefits the people of Guanajuato.
Source: Cluster Industrial