Shandong Weida Machinery to invest US$15 million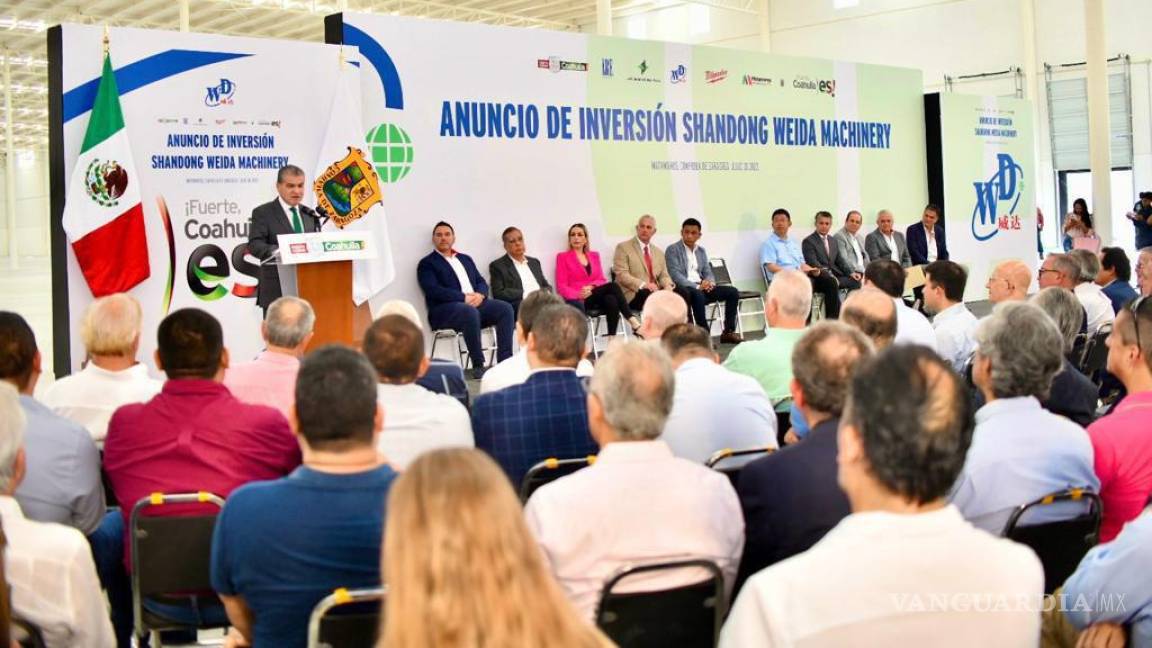 MATAMOROS, COAH - The Governor of Coahuila, Miguel Riquelme, welcomed Shandong Weida Machinery, which is coming to the Laguna Industrial Park to manufacture a component for the Milwaukee Tool drill.
Shandong Weida Machinery is a China-based manufacturer of industrial machines, and distributes high-performance drill chucks and provides automotive parts and other foundry services, it was reported.
The state governor spoke of the potential of electric cars coming to the state and the importance of the industry for the municipalities of La Laguna. He also said that this company is the 45th to be installed in Coahuila this year.
Shandong Weida Machinery's investment in this municipality is around US$15 million in a first stage, with the possibility of an expansion to a second phase.
For his part, the mayor of Matamoros, Miguel Ángel Ramírez, mentioned that in recent times investments in this municipality have been repeated, since in three months there have already been three investment announcements.