Sinaloa, attractive for global investments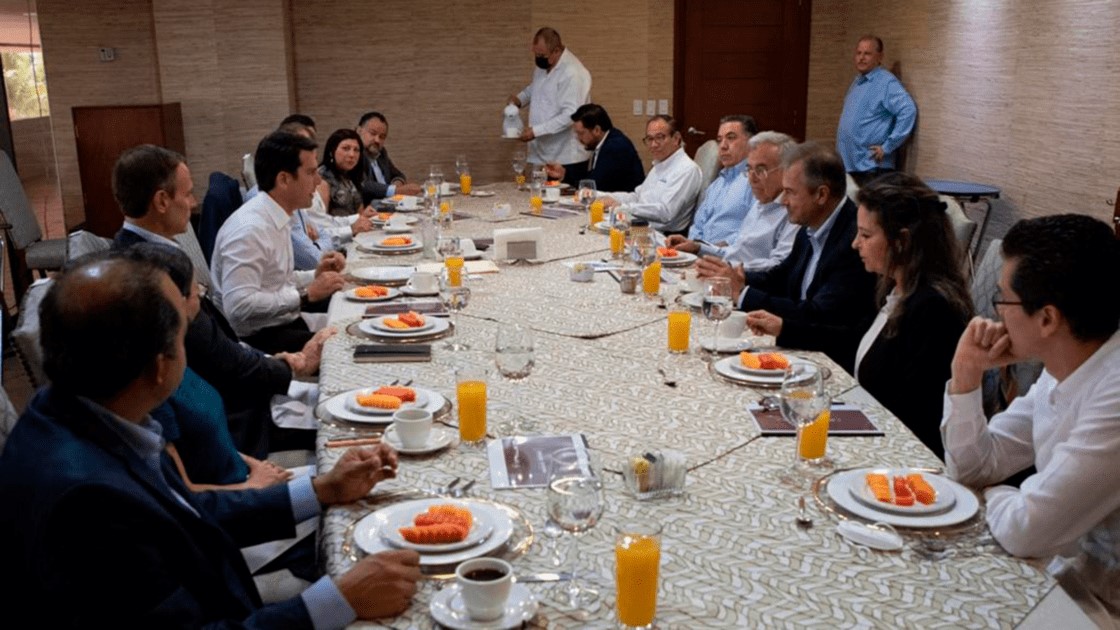 SINALOA – Sinaloa is a state with the conditions to receive domestic and foreign investment. The government provides certainty and works to attract more and better investments.
The Governor of the State of Sinaloa, Ruben Rocha Moya, together with the minister of Economy, Javier Gaxiola Coppel, received the businessmen and women members of the Executive Council of Global Companies, chaired by Alberto de la Fuente. This organization brings together almost 60 transnational companies, 4 of which are currently operating in Sinaloa.
The state governor expressed to those present his clear vision of attracting investment, since Sinaloa is a state that provides certainty to receive companies. And above all, he said that he is permanently working to develop human talent, regulatory improvement, proximity and social inclusion.
For his part, the minister of Economy said he shared the Governor's vision, since it is through investment and the generation of employment that social welfare is achieved.
"With the generation of employment, training and promotion of welfare in families. And of course, being formal and strong economy with the generation of taxes", he stressed.
Alberto de la Fuente, President of the Executive Council of Global Business recognized the work done by the Government of Sinaloa, being a strategic point for global markets.
"Global companies are enthusiastic about the work that the current government of the state of Sinaloa and local businessmen are doing to turn the state into a pole of attraction for quality foreign investment. We believe that Sinaloa can become a strategic point for international markets," he said.
The minister of Economy pointed out that Sinaloa is the state with the highest agricultural production in the country, in addition to being one of the most important tourist destinations, where large investments are being made; it has two international ports connected by railroad; in addition to natural gas and manufacturing industry with technology.
Source: El Economista