Sky Bridge to build new industrial park in Sonora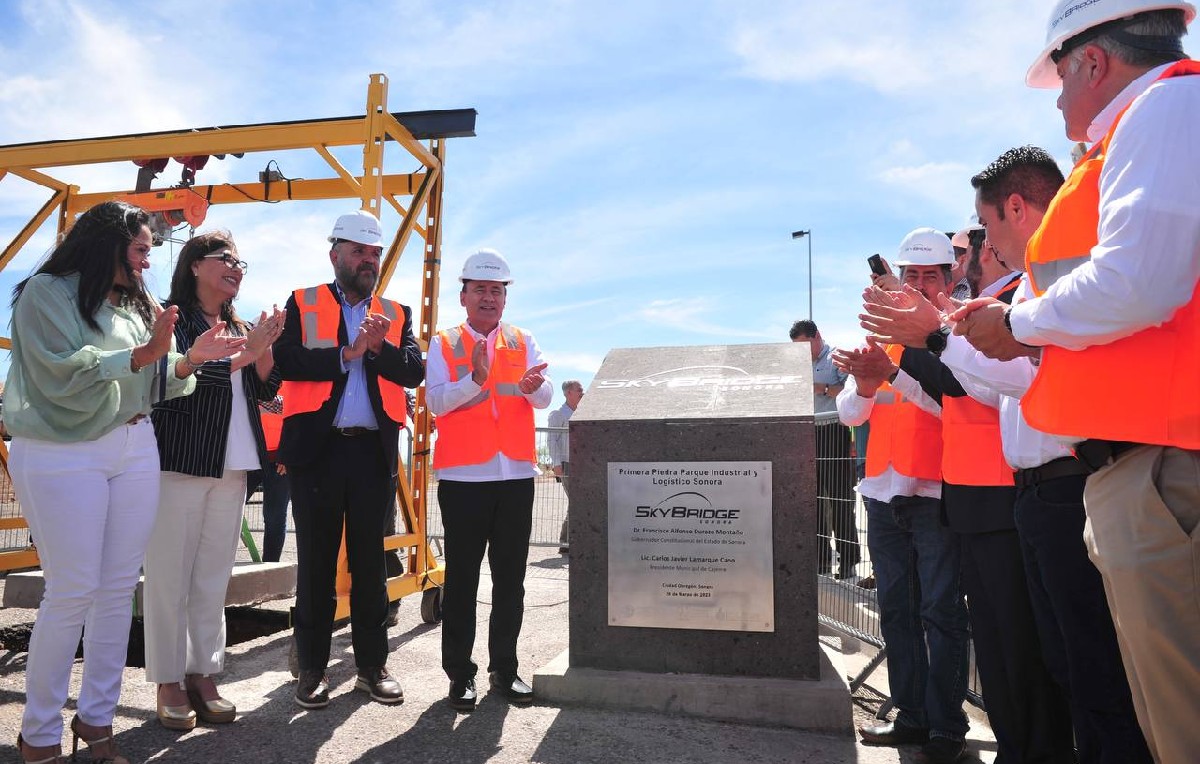 SONORA – The governor of Sonora, Alfonso Durazo, laid the first stone of the new Sky Bridge industrial park in Ciudad Obregon, which will have more than 62 hectares to house two warehouses.
During the ceremony, the president declared that this new industrial park will be a strong attractor of investment that will detonate the economy of the municipality.
Accompanied by members of his cabinet, businessmen and representatives of Sky Bridge M. Durazo stated that this project has an initial investment of US$1.3 million, earmarked for its first stage.
"The consolidation of this park will allow to increase the speed of the transfer of goods between Mexico and the United States," he said.
Likewise, he considered that this project, together with the remodeling of the port of Guaymas, will give an unprecedented boost to Sonora. After this, he revealed the creation of a logistics company that would manage the infrastructure of the port and the airports of both cities.
In this context, the governor added that the Sky Bridge industrial park is part of an industrialization project in Ciudad Obregon, which could be one of the largest industrial zones in the country.
The project is expected to attract more Chinese capital, mainly from lithium battery manufacturing companies. This growth, Durazo added, is due to nearshoring and the proximity of the state to the United States, one of the largest demanders of batteries for electromobility.