SkyJack inaugurates new plant in Ramos Arizpe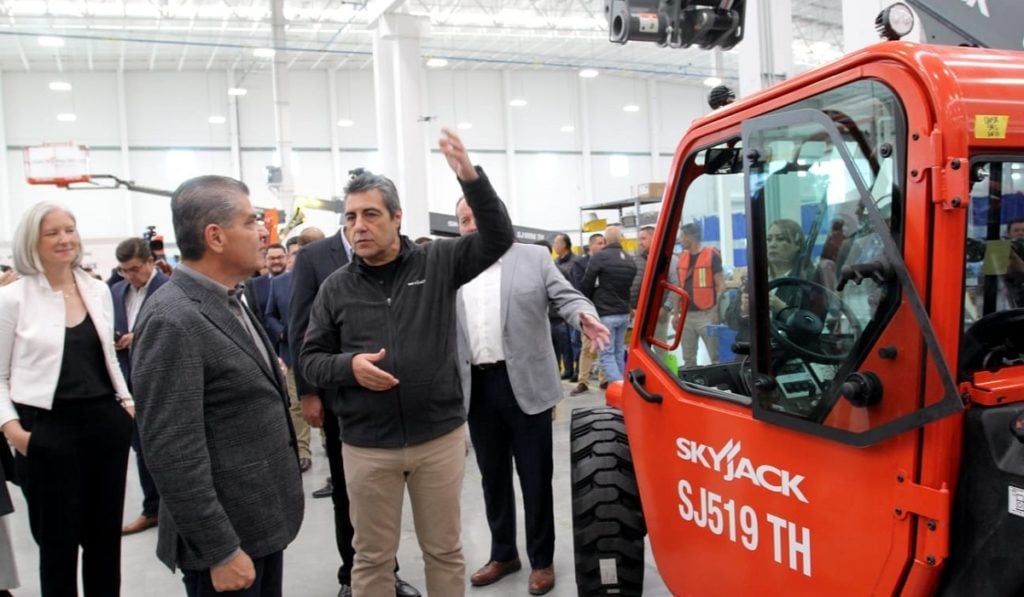 RAMOS ARIZPE, COAH – Coahuila continues in 2023 as one of the main destinations for new investments in the north of the country, with the inauguration and laying of the first stone for the expansion of the SkyJack plant in the Chuy María Industrial Park in Ramos Arizpe.
The Canadian company is dedicated to the manufacture of aerial or elevated platform vehicles used in the construction, manufacturing and mining industries, among others. This OEM will add 460 new direct jobs in the assembly of this type of vehicle.
The investment in the complex was of US$80 million and may be increased in the coming months with the planned expansion of the plant.
The company indicated that they will produce 12 units per day, of 5, 8 and 12 tons, and with the expansion of the plant they will be able to reach a production of 55 units per day or around 20 thousand units per year. The plant has an area of approximately 29,000 square meters.
This location will primarily serve the North American market but will also export units to Asia and Europe.
The inauguration event was attended by Miguel Ángel Riquelme, governor of the state of Coahuila; Sandra Shaddickk, Canadian consul in Mexico; and Ken McDougall, president of SkyJack, who highlighted the opportunities for Canadian companies to continue investing in Mexico.