SLP and Saudi Arabia strengthen alliances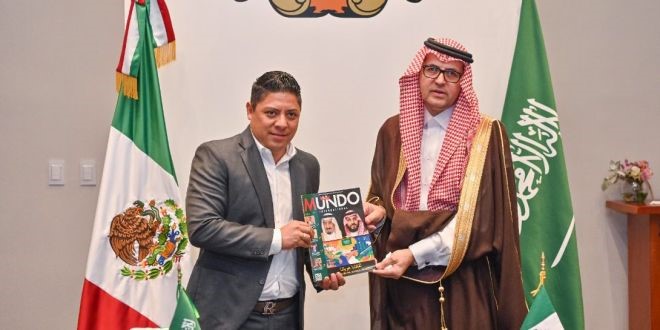 SAN LUIS POTOSI – Ricardo Gallardo Cardona, Governor of San Luis Potosí, held a meeting with the Ambassador of the Kingdom of Saudi Arabia in Mexico, Haytham Bin Hassan Bin Mohammed Al Malki, with whom he formalized economic and tourism development projects.
In this regard, the state president showed the social, economic and cultural conditions that favor the state as a place for sustained growth.
Likewise, the natural and demographic benefits of both territories were made known, which also offered to establish a tourism promotion between both entities, generating the interrelation of their inhabitants, their culture and history.
On the other hand, both authorities agreed on a dynamic of academic and labor exchange, generating interesting agreements in order to allow students from Potosí to train and develop professional studies in said nation.
Likewise, the possibility of bringing qualified labor to help meet the labor demand in Saudi Arabia is opened, generating new job opportunities.
Meanwhile, Gallardo Cardona emphasized that San Luis Potosi has strengths in infrastructure, geographic location and the progress of a strong economy for the permanence and arrival of investments in the energy and solar energy sectors.
He also emphasized that there is still space for companies from the Middle East to set up in the region, given the ease of incentives as well as a totally green agenda in favor of environmental protection.
Source: Lider Empresarial