SOIN3 launches its Cardboard Packaging division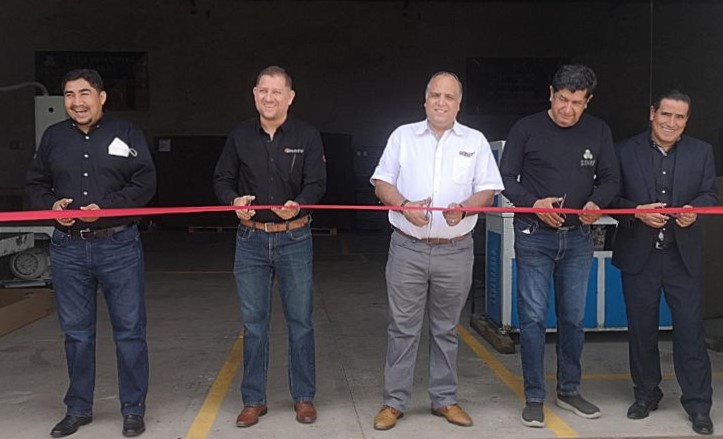 AGUASCALIENTES – With the presence of Tachi-s Mexico vice president, Armando Gómez, and the president of Grupo MAEN, Cuitláhuac Pérez Cerros, Cardboard Packaging, a new business division of SOIN3 focused on the automotive industry, was inaugurated.
At the event, the founder and CEO of SOIN3, Filemon Muñoz Martinez, highlighted that more than ten years after the creation of the company, originally dedicated to offering integral engineering solutions in the handling of materials for important brands in the automotive industry, they are now launching specialized services in the design and manufacture of cardboard packaging.
Juan Carlos Cerda, also a director, explained that they will have new special applications with component manufacturing, packaging fleet, material handling, temporary storage and shipping, mentioning that the new area will be located in the community of Las Animas, in the municipality of San Francisco de los Romo.
"We will take full advantage of the area, we will generate sources of employment, we have very good accessibility, supporting the economy of the municipality of San Francisco de los Romo de Aguascalientes with a win-win philosophy," he said.
On the other hand, the executive Juan Alfonso Oliver Ramírez, pointed out that SOIN3 offers solutions for the custody, handling and shipping of customers' products throughout the supply chain of automotive components and parts until they are delivered to the vehicle assemblers.
In this context, Armando Gomez, vice-president of Tachi-s Mexico, congratulated the businessmen for the expansion that is taking place, saying that they are facing a very important challenge, but they will surely face it by working with determination, dedication and sacrifice.