Solarever presents first electric car built in Mexico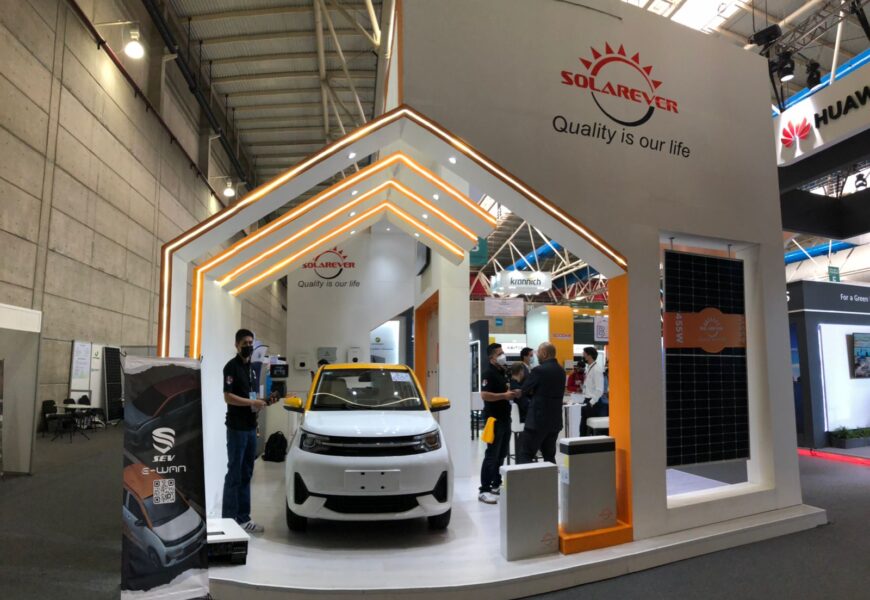 JASLICO – The Chinese-Mexican company Solarever, a manufacturer of solar panels to produce electricity, presented its first electric car built in Mexico for mass production.
The car, named E-WAN, will be manufactured in an industrial plant in Jalisco and they plan to sell 18,000 vehicles of this brand by 2023.
Depending on the version of the E-WAN car, which are called Lite or Bold by the manufacturers, users will be able to travel between 200 and 330 kilometers autonomously; in other words, starting the trip with a full charge. Each vehicle can carry four passengers, with a maximum speed of 100 kilometers per hour.
"We want to be the new Mexican Tesla with our new electric vehicle E-WAN, which provides a range of up to 350 kilometers per hour, we want to electrify mobility in the country with this vehicle with capacity for 4 passengers and that is available to all Mexicans with a very competitive price," said Simon Zhao, president of the Solarever brand and SEV.
The vehicle has an intelligent anti-lock braking system (ABS) as well as a recharging system that allows the battery to recover while driving.
Previously, Solarever had informed that by 2024 it will have an industrial park that will allow them to expand their business, creating more clean energy products.
The company's goal is to become an agent of ecological change in Mexico with a series of integral products that will allow the home or business to have a zero-emission reality by generating energy through the sun and now also allowing people to travel safely with their electric vehicles.