Soon to be built in Mexico, new Jeep Compass officially unveiled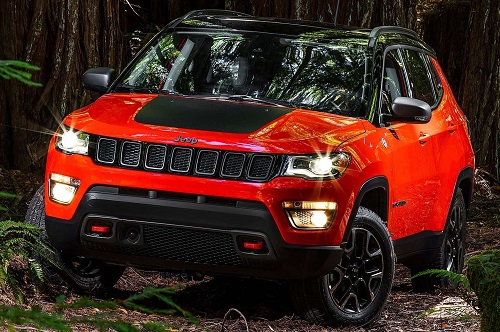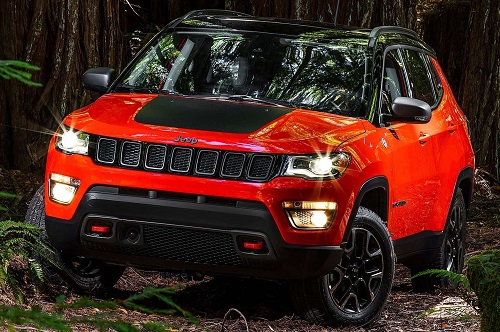 Fiat Chrysler's Jeep brand unveiled a redesigned Jeep Compass compact SUV at a factory in Brazil Monday night.
The new Compass replaces a model that was introduced about a decade ago and had fallen far behind rivals in what is now the largest segment of the U.S. auto market. It also will replace the Jeep Patriot, a similar-sized SUV.
Few details were released, but FCA did say the new Compass would come with 17 different fuel-efficient engine and transmission combinations when it goes on sale in 100 countries around the world. The company said more information would be released at the Compass' North American debut at the Los Angeles Auto Show in November.

The Compass looks like a shrunken version of the popular Jeep Grand Cherokee, but has a front end and interior that are similar to the Jeep Renegade subcompact SUV. It's being built in Brazil to serve the South American market. In North America, the Compass will be built in Mexico and shipped to the U.S. but FCA says no jobs are being lost to Mexico.
The current Compass is now built at a factory in Belvidere, Illinois, which will get a $300 million investment and 300 additional jobs when it's retooled to build the Jeep Cherokee midsize SUV. Cherokee production is being moved from Toledo, Ohio, where the plant will build more Jeep Wrangler SUVs.
The Compass debuted in 2006 as a 2007 model just as the old Chrysler was headed into bankruptcy protection. It was updated in 2011 but lagged behind the market leaders, the Honda CR-V and Toyota RAV4.

Compact SUVs accounted for just 7.2 percent of the U.S. market just a decade ago, but that has more than doubled to 16.5 percent so far this year, according to the Edmunds.com automotive website. The SUVs appeal to just about all demographic groups, from aging baby boomers who are downsizing vehicles to millennials who like the high seating position and ability to haul outdoor gear.
MexicoNow