Sourcing to Mexico: Benefits and Pitfalls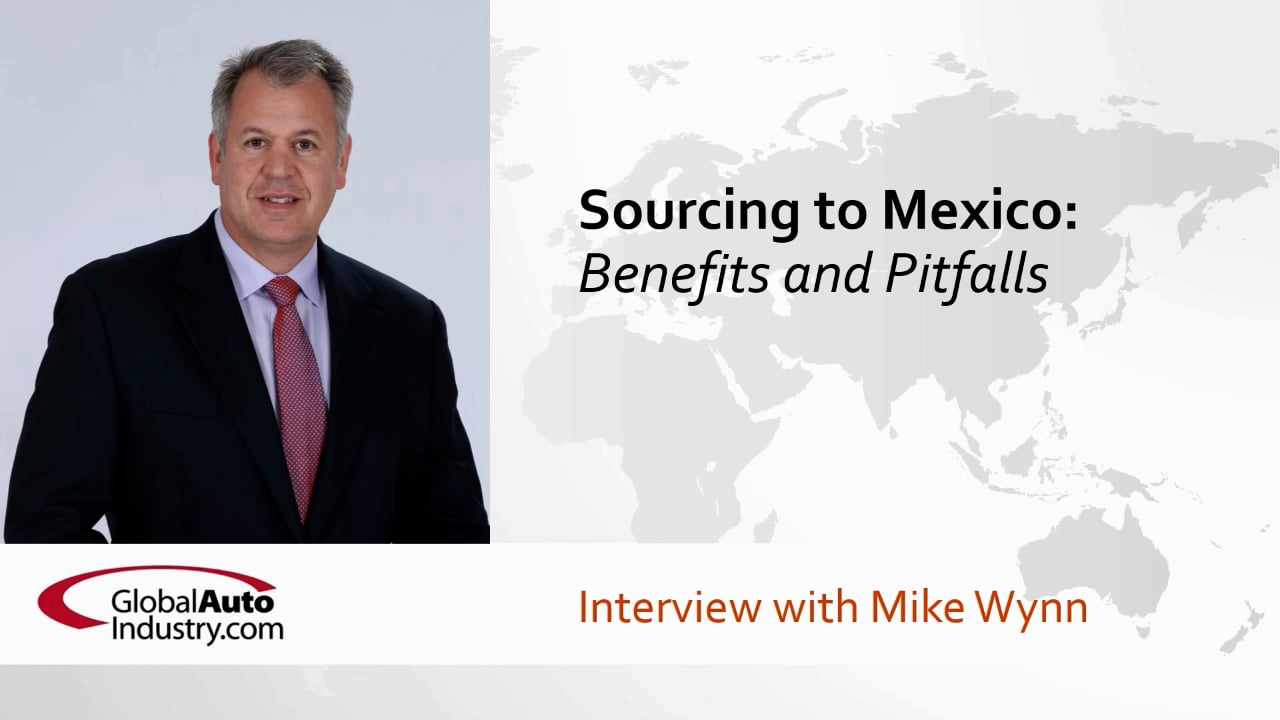 GlobalAutoIndustry.com's latest Audio Interview "Sourcing to Mexico: Benefits and Pitfalls" features Mike Wynn. Mr. Wynn leads the Sourcing Optimization practice for APD, where he ensures that our consulting teams deliver strategic impact and significant costs savings to clients. He has overseen projects at APD for commodities ranging from resins and steel to indirect materials. Prior to joining APD, he oversaw multi-year consulting engagements with a variety of companies, including Chrysler, John Deere, Gerdau Ameristeel, Toyota, Caterpillar, among others.
In the 10-minute Audio Interview, Mr. Wynn discusses these questions:
Nearshoring has become a hot topic in 2022, what's driving U.S. manufacturers to look more closely at Mexican suppliers?
From your perspective, what are the main benefits of sourcing to Mexican suppliers?
Are there certain commodities that manufacturers are looking to Mexican suppliers for?
And provides his Final Thoughts.