Space activities for the development of Mexico will be promoted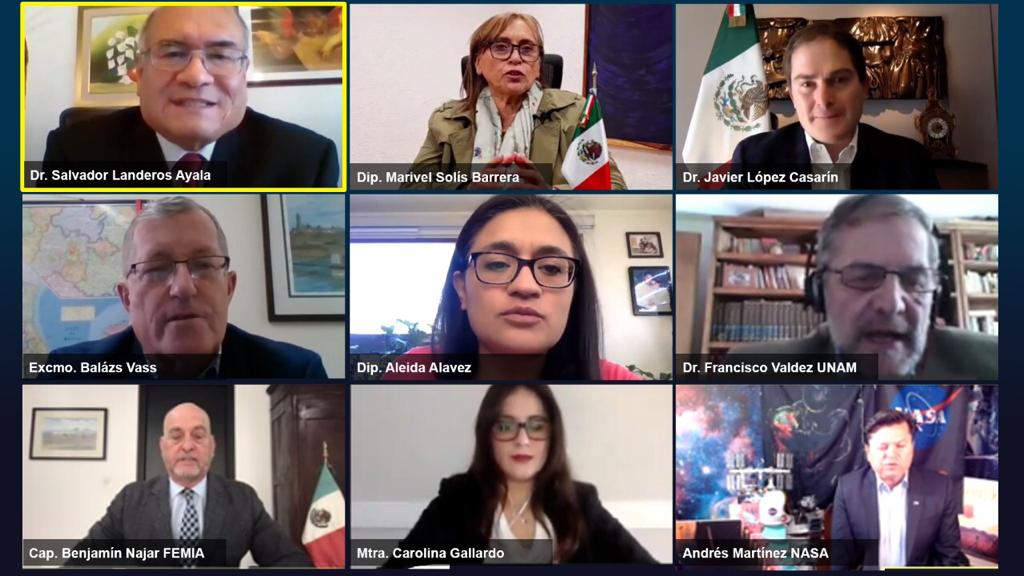 MEXICO – Specialists from the space sector, public servants and legislators met virtually in the forum Space Activities in Mexico: opportunities for national development, in order to discuss the relevance and viability of reforming the Constitution and outlining the legislative bases to establish activities in spatial areas as a priority for the development of Mexico.
During the meeting, organized by the Commission of Science, Technology and Innovation of the Chamber of Deputies, in collaboration with the Technical Council of Knowledge and Innovation and the Mexican Space Agency (AEM), the importance and relevance of space resources was analyzed in the fields of industry, energy, communications, agriculture, health care, environmental protection, territorial development and mitigation of risks of disasters due to natural phenomena, among others.
Salvador Landeros Ayala, general director of the AEM, highlighted that worldwide efforts are being made to democratize the space sector, of which no country is alien, since all require satellite applications that help reduce the digital divide and reach to greater well-being and social inclusion.
These technologies, he explained, can be used to address problems related to agriculture, disasters due to natural phenomena, droughts, fires, security, environment, surveillance and in the health sector, to name a few.
"These are topics that all the countries of the world are applying according to their needs. We must not marginalize ourselves in projects that are on the frontier of knowledge, such as the return to the Moon by 2025,"said Landeros Ayala.
He also highlighted that the global economic impact of this sector had investments of around US$370 billion during 2020, and it is expected that in the coming years it will grow at a rate of 20%.
For her part, María Marivel Solís Barrera, president of the Commission for Science and Technology of the Chamber of Deputies, mentioned that, with Mexico's proposal for the creation of the Latin American and Caribbean Space Agency, it is recognized that space technology constitutes a priority factor to achieve the objectives of the information society.
Source: A21