Stage 4 at the Creel Airport, Chihuahua concludes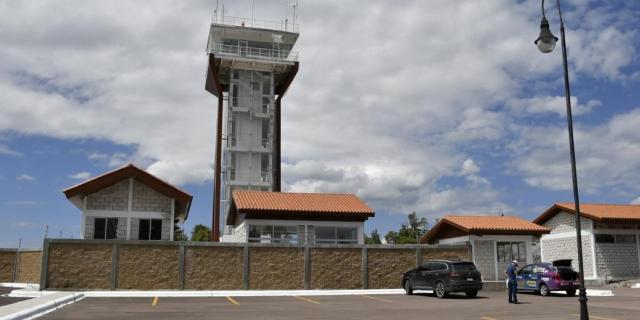 CREEL, CHIH - The Creel Airport, Chihuahua, stage 4, is already completed and the Secretary of Communications and Public Works, Mario Vázquez, made a supervision tour, and several authorities have assured that flights will begin during the last quarter of 2023.
The Creel Airport, whose stage 4 in terms of public works, was completed with an investment of over US$836,267 million.
Vázquez highlighted the work of the governor of Chihuahua, Maru Campos, who will soon be able to put this airport into operation, after being paralyzed for years.
"This is important news for the state because now local, national and international tourism will be strengthened and that will be fundamental for economic development," he said.
The official explained that in the completion stage, the Ministry of Communications and Public Works completed the laying of asphalt on the edge of the runway, the placement of a micro-folder on the runway, apron, taxiways, parking lots and access road.
The VOR booth was also built at the Creel Airport, where the airport's identification antenna was placed and the runway was recently painted, including the necessary signage for its correct operation.