State of Mexico receives US$966 million from the logistics sector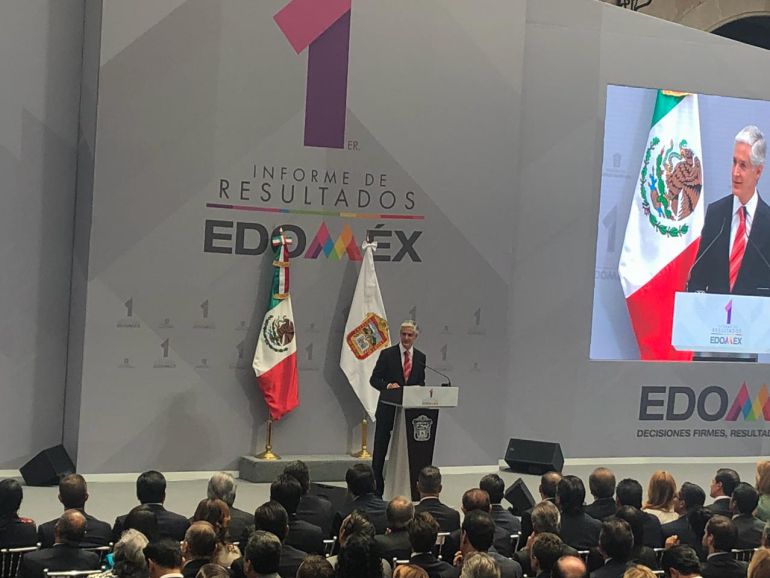 STATE OF MEXICO - From 2017 to 2023, one out of every two investments in the State of Mexico corresponds to the logistics sector, informed Alfredo del Mazo Maza, head of the local Executive, when presenting the Results Report of his sixth year of administration.
According to the governor, this market allocated US$967 million to strengthen its operations.
In addition, projects such as Artha Capital in Arco 57, Litos in Tepotzotlán, as well as the seven projects of Prologis and E-Group's T-Mex Park, detonated the sector, with 161 industrial projects.
Alfredo del Mazo Maza commented that the state has attracted projects for more than US$30 billion during his six-year term.
"Ninety-five announcements were made for more than US$12 billion, more than US$739 million came in, making the State of Mexico the third largest recipient of foreign investment, and domestic investment increased by 300%," he said.
The head of the local Executive indicated that investments in the automotive sector represented US$824 million, while those in manufacturing (Emerson, Beckton-Dickinson and Smurfit) amounted to US$568 million and in retail (Walmart, Chedraui, La Comer, Oxxo and Kavak) also amounted to US$568 million.
In addition, food companies allocated US$511 million, while pharmaceutical companies allocated more than US$454 million.
In beverages (Coca Cola, Heineken and Jumex) more than US$341 million and the chemical sector (Procter & Gamble) invested US$136 million.