Steel exports to the U.S. fell 10.28% in May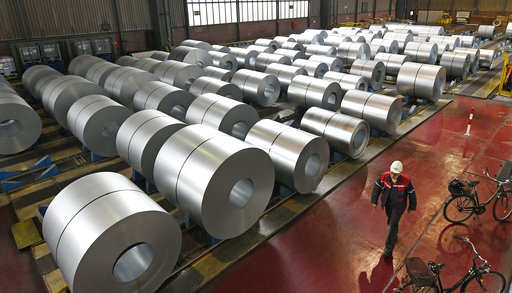 MEXICO – In May Mexico exported to the United States US$188 billion in steel products for consumption, a drop of US$21.6 billion, 10.28% less than the US$210 billion of the same month in 2019, reported the U.S. Census Bureau.
In volume, exports were of 265,515 tons, which meant a drop of 30,835 tons, 13.14% less than the 234,680 tons of the same month last year.
In this month, the U.S. imported US$1.4 billion, a drop of 26.13%, from US$1.88 billion in May 201
In volume, U.S. imports were about 1.6 million tons, 255,457 tons less, 13.58% less than the 1.8 million tons in the same month last year, which denotes a drop in steel prices.
Nuevo Leon is the third state with the highest steel production in the country and home to the main corporations in the sector.
On the other hand, Worldsteel reported that Mexico produced in May 1.45 million tons of crude steel, 13.2% less than the 1.67 million tons of May 2019.
For the first five months of the year, Mexico accumulated a production of 7.26 million tons, 12.4% less than the 8.29 million tons of the same period last year, impacted by the Covid-19 pandemic and the stop of operations of Altos Hornos de Mexico (AHMSA).
Mexico's NAFTA partners produced 4.79 million tons of steel in the U.S. in May, a drop of 36.6%, and Canada produced 830,000 tons, 19.6% less than the 1.03 million tons produced in the same month of 2019.
In Latin America Brazil's production stood out at 2.19 million tons, a drop of 22.6% compared to May 2019, and in Argentina 194,000 tons, a drop of 52.2% compared to the same month last year.
Source: El Financiero