Students from Hermosillo designed system to reduce wiring in airplanes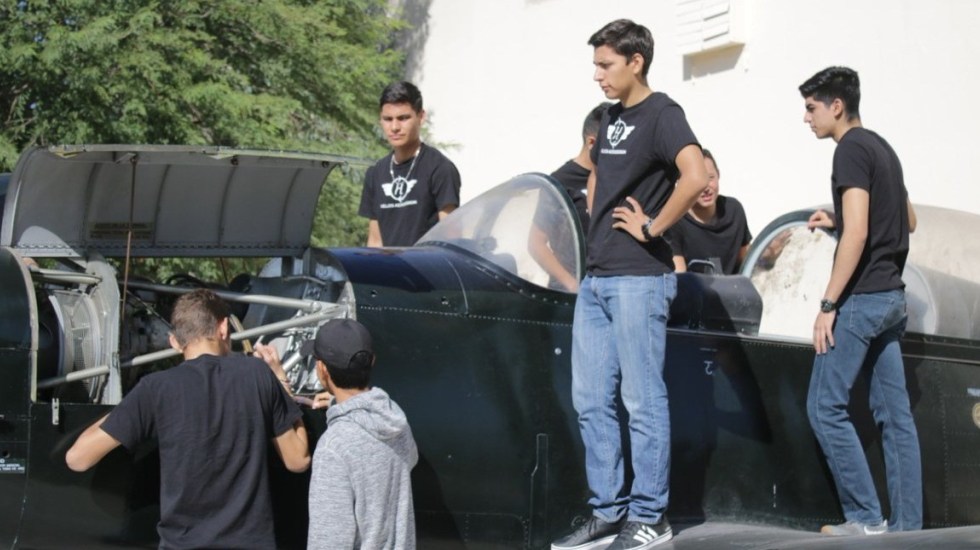 HERMOSILLO—After a year of investigation in technology development laboratories, students from the Tecnologico Nacional de Mexico (TecNM), campus Hermosillo, designed a system to reduce wiring in planes, as a form of lightening load.
The student project "Fly by Wireless" is one of the 36 finalist teams for the NASA International Space App Challenge, whose jury will announce the six winners in January 2020.
The competition involved 3,500 teams distributed throughout 80 countries, 2,016 teams were nominated and only 36 passed to the finals, the Helios Aerodesign team from Hermosillo being the only Mexican team to pass to the finals.
Ricardo Moreno Bracamonte explained on behalf of his team: "the developed device took as a base the PC7 plane donated by the Mexican Air Force to the TecNM; and we managed to reduce 50 kilograms from a ton of the device's total weight."
Source: Lopez Doriga