Suminoe Textile announces US$19.5 million investment in Guanajuato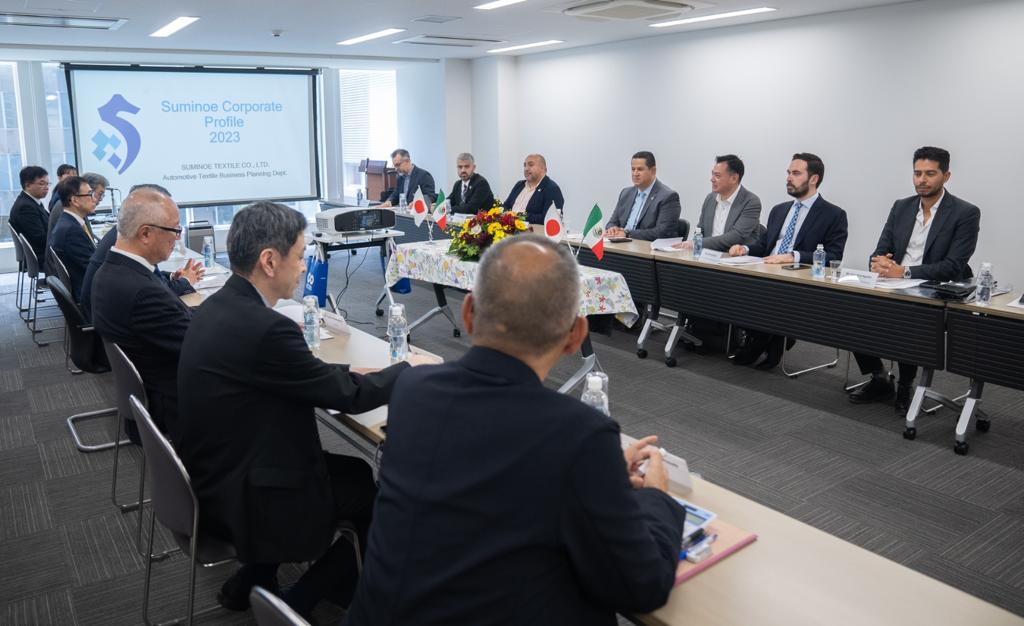 GUANAJUATO - Suminoe Textile, a well-known company dedicated to the manufacture of textiles for interiors, including aircraft and the automotive industry, announced its plan to invest US$19.5 million in Guanajuato.
The company already has a plant in Irapuato, where it has previously invested US$15.5 million and created 60 jobs.
Founded in 1883, Suminoe Textile specializes in the manufacture of interior textiles, functional materials and interior design materials for vehicles and automobiles.
Since 1931, it has served the automotive sector, supplying carpets and seat upholstery to Ford and General Motors, produced in Japan.
During the working tour of Asia, Governor Diego Sinhue Rodríguez Vallejo was accompanied by Ramón Alfaro Gómez, Secretary of Sustainable Economic Development; Alan Sahir Márquez Becerra, head of the General Coordination of Social Communication of the State Government; Alejandro Hernández, Undersecretary of Investment Attraction of the SDES; and Alfredo Porras, General Director of Foreign Investment of the SDES.