Sumitomo Drive Technologies to invest US$50 million in Nuevo Leon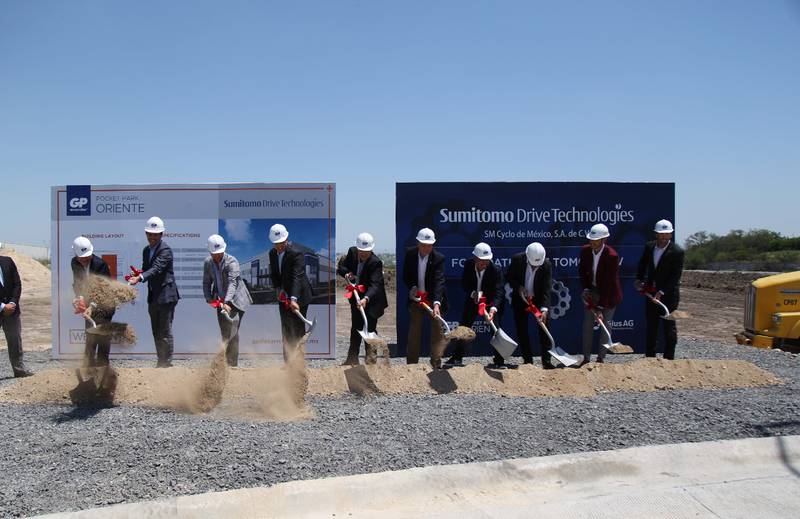 MEXICO – Sumitomo Drive Technologies will begin construction of its fourth plant in Mexico and the second in Nuevo Leon, where it will produce speed reducers for the automotive, mining and food industries, among others.
The company will invest US$50 million in this project and expects to complete its construction during the first quarter of 2022.
This new plant will be located within GP Desarrollos' Pocket Park Oriente in Juarez, Nuevo Leon, and will have an area of 15,000 square meters and will generate 100 direct jobs.
"We are very pleased with this step taken by the company in Mexico, since this new facility is strategic for Sumitomo's growth plans, as well as a sign of the commitment we have with investments in the country," said Jim Salomon, CEO of Sumitomo Machinery of America.
On the other hand, José María Treviño, president of Grupo GP, mentioned that the Pocket Park concept, where Sumitomo will be located, has been successful in attracting new investments such as Kohler and Tenere.
Sumitomo specializes in conveyor belts, ball mills, dosing equipment, bucket elevators, mixers, drying drums, robotics, extruders, coolers, among others.
The company arrived in Nuevo León in 1993 with the SM Cyclo de México division, and later installed plants in Mexico City and Guadalajara.
Source: Cluster Industrial