Sungwoo Hitech to expand its battery plant in Nuevo Leon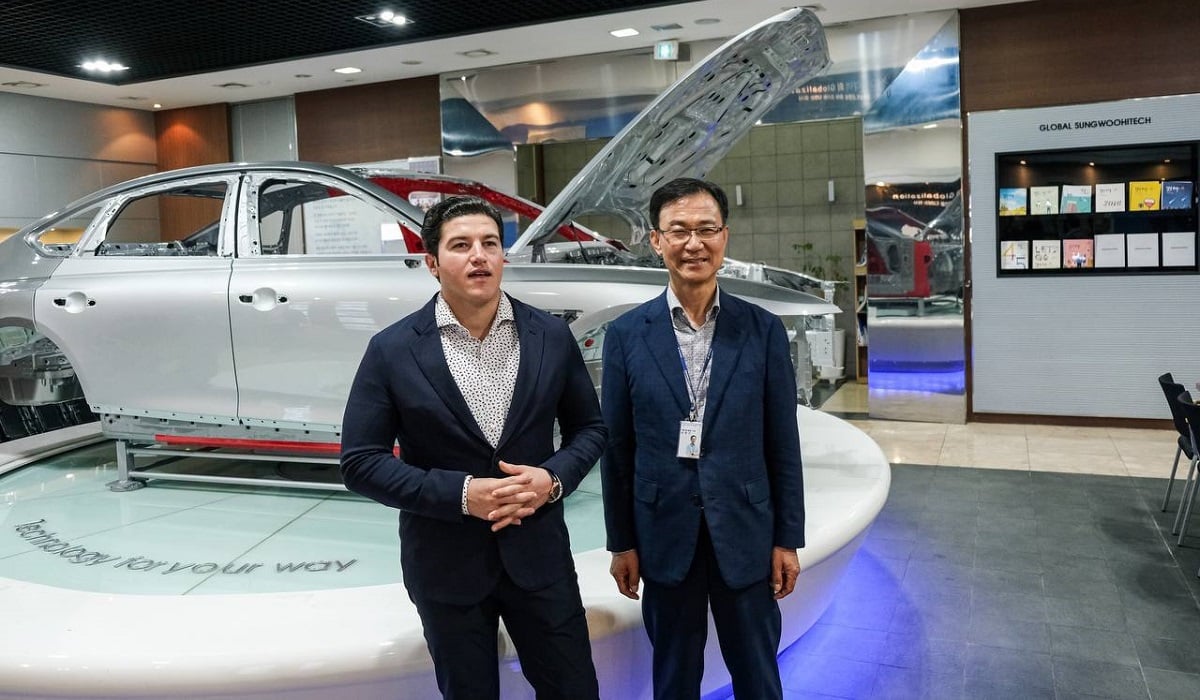 NUEVO LEON – Sungwoo Hitech, a Korean manufacturer of batteries and hydrogen storage devices for vehicles, will expand its plant in Nuevo Leon, thanks to an investment of US$300 million, announced the Governor of the state, Samuel Garcia.
From Busan, Korea, where he is on a working tour, the Governor informed that he held a meeting with company executives, where he finalized the investment.
Garcia pointed out that, in addition to the expansion of the Sungwoo Hitech plant, he is looking to attract technology with hydrogen-based cars in the near future.
"It is a transnational company from here in Korea. They produce batteries and components for electric cars, and the most important thing," said the president
Sungwoo Hitech was founded in 1977 and is dedicated to the development of new technologies for the auto parts industry. It assembles battery systems, as well as hydrogen containers, thermal imaging cameras and LiDAR.
The company also designs and assembles hydrogen tank systems, which feature plastic coating and carbon fiber winding forming technology.