Sunmetal invests US$20 million in San Luis Potosi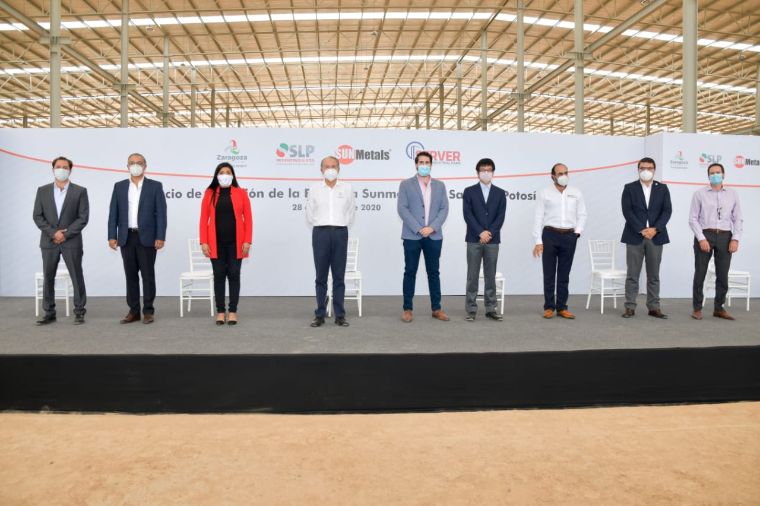 ZARAGOZA – Located in the SERVER industrial park in Zaragoza municipality, San Luis Potosí, the Sunmetal Products plant will be the company's first one outside of China, generating 400 direct jobs with an investment of US$20 million.
The governor of San Luis Potosí, Juan Manuel Carreras López, stressed that this investment is a turning point in the face of the economic recovery of San Luis Potosí and the country, after the period of confinement due to the COVID-19 pandemic.
He added that during July the loss of jobs in the entity stopped, according to figures from the Mexican Institute of Social Security (IMSS) and it is projected that for August, the trend in favor will continue; so it is fundamental that the work carried out by his administration is done through the Ministry of Economic Development (SEDECO) in order to strengthen the productive and value chains, by promoting the state in international markets within the framework of the United States-Mexico- Canada AgrTrade Agreement between Mexico, the United States and Canada (USMCA) .
For his part, Chris Shen, project manager at Sunmetals Products de México, S.A. de CV, stressed that San Luis Potosí was chosen for its geographical advantages, state infrastructure, capacity of its workforce and for the facilities and support provided by the Government headed by Juan Manuel Carreras.
Source: Cluster Industrial