Support for the aeronautical technical staff is needed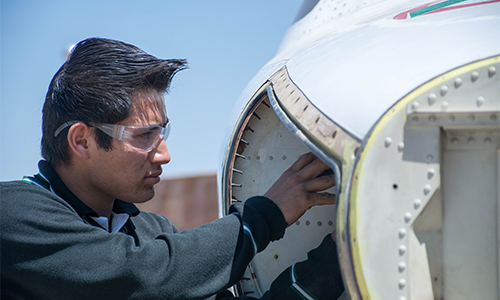 MEXICO – Despite the fact that the air transport industry has been one of the most affected during the COVID-19 pandemic, the Aeronautical Technical Personnel must be constantly trained and updated, as it will be one of the first sectors to show signs of recovery. For this, it is important that they receive support from the authorities, said experts from the airline industry.
Although part of the responsibility falls on the schools and the training methods adopted to deal with the "new normal", this is a job that must be carried out in coordination with the authority, however, they have seen little political will to help streamline the sector.
According to Captain Viviana Ortega, director of the Aeronacional Flight School, the most notorious changes in teaching have to do with the use of technological tools, such as online teaching, and emphasized that the pandemic is not an excuse to go down quality standards in the training of aviation professionals.
"We have a great challenge in the quality of education. We cannot lower the standards no matter how much crisis we have; we need to stick to some important standards. We are responsible for air safety, "said Ortega.
During the webinar "High-altitude Dialogues: Professional Training of Aeronautical Technical Personnel" Captain Ortega, Captain Miguel Ángel Valero, former president of the College of Pilots Aviators of Mexico (CPAM), Tomás Rosas Durán, member of the Association of the Military Aviation School (AEMA), Alfredo Velázquez, director of the Mexico Aviation School, agreed that, when aviation returns to regular levels, both students and workers in the aviation sector should be prepared to operate in the "new normal."
For the training of staff to be agile and safe, schools must adopt best practices and adapt to the situation with technological tools, since it is not known when education will be provided in a traditional way as it was done before the health emergency. Source: A21