Sweden in Mexico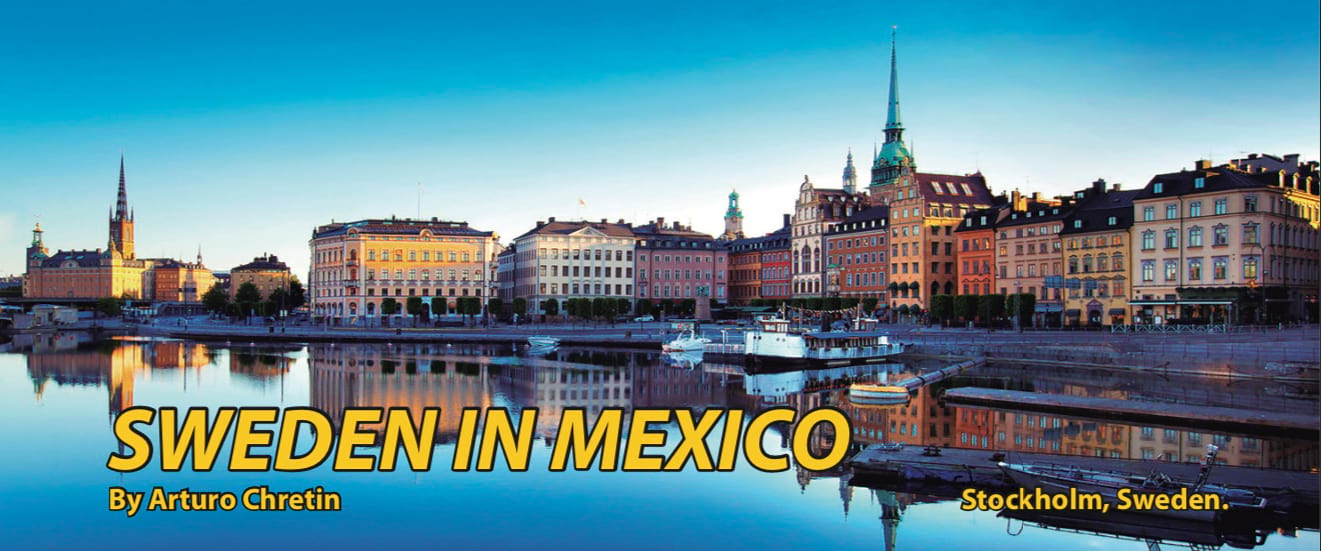 By Arturo Chretin
Sweden is an export-oriented mixed economy featuring a modern distribution system, excellent internal and external communications, and a skilled labor force. Timber, hydropower and iron ore constitute the resource base of an economy heavily oriented towards foreign trade.
Sweden's engineering sector accounts for 50% of output and exports. Telecommunications, the automotive industry and the pharmaceutical
industries turn out to be of great importance as well. The main industries include motor vehicles, telecommunications, pharmaceuticals, industrial machines, precision equipment, chemical goods, home goods and appliances, forestry, iron, and steel. Traditionally a modern agricultural economy that employed over half the domestic workforce, today Sweden further develops engineering, mine, steel, and pulp industries that are competitive internationally, as evidenced by companies like Ericsson, ASEA/ABB, SKF, Alfa Laval, AGA, and Dyno Nobel.

Sweden is a competitive mixed economy featuring a generous universal welfare state financed through relatively high income taxes that ensures that income is distributed across the entire society, a model sometimes called the Nordic model. Approximately 90% of all resources and companies are privately owned, with a minority of 5% owned by the state
and another 5% operating as either consumer or producer cooperatives.

In May 2016, the EU and Mexico launched the negotiations to modernize the Global Agreement, including rules on trade. The third round of these talks took place in Brussels during April. This agreement has reinforced business between the two countries.
The European Union and Mexico have been working on the last outstanding elements of the negotiation of their new trade agreement in order to advance to the signature and ratification of this treaty in line with their respective rules and procedures, expected at the beginning of the next year.
Sweden is an important member of the European Union and this new agreement will foster the relationship between the Swedish and the Mexican economies.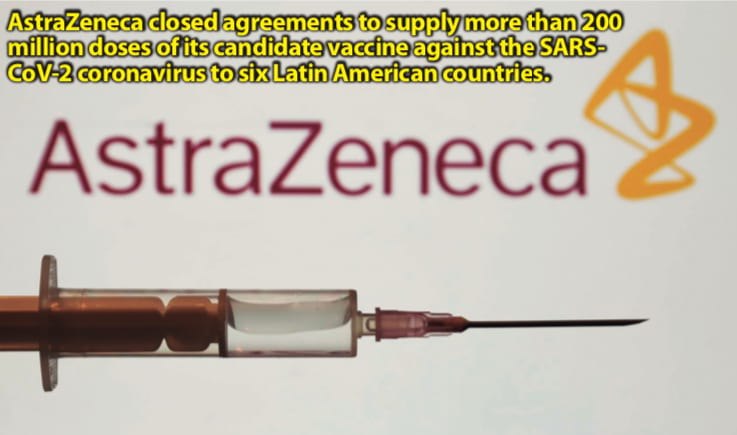 European commissioner for Trade, Phil Hogan said: "While most of our efforts have been lately focused on tackling the coronavirus crisis, we have also been working to advance our open and fair trade agenda, which continues to be very important. Openness, partnerships and cooperation
will be even more essential as we rebuild our economies after this pandemic. I am very pleased, therefore, that together with our Mexican partners, we share similar points of view and that our continued work could now come to fruition. This agreement, once in force, will help both
the EU and Mexico to support our respective economies and boost employment."

Swedish companies have a large presence in Mexico. Around 200 companies have business in the country, where some are large and multinational companies. Among them are IKEAS´s arrival, Ericsson, AstraZeneca, SKF, Atlas Copco, Autoliv, Electrolux, H&M, Scania, Solvateen, Peepoople, Volvo Cars, Volvo Group, Sanvik, ABB, Tetra Pak and Spotify.

Today more than ever, AstraZeneca is playing an important role in the scientist, social, health and economic sectors. AstraZeneca was formed on 6 April 1999 through the merger of Astra AB of Sweden and Zeneca Group
PLC of the UK—two companies with similar science-based cultures and a shared vision of the pharmaceutical industry.

AstraZeneca closed agreements to supply more than 200 million doses of its candidate vaccine against the SARS-CoV-2 coronavirus to six Latin American countries such as Argentina, Brazil, Costa Rica, the Dominican Republic, Ecuador and Mexico. The pharmaceutical company is advancing its response to address "the unprecedented challenges" posed by the COVID-19 pandemic by collaborating with several Latin American governments and multilateral organizations to provide broad and equitable access to AZD1222, on a non-profit basis during the pandemic, the company noted.

One of the Global Technology Centers of AstraZeneca is located right in the heart of Jalisco; in the vibrant city of Guadalajara. The innovation center is home to more than 400 pioneers in IT infrastructure management, application development and maintenance, global project management, and several related IT services, supporting the company's operations around the world.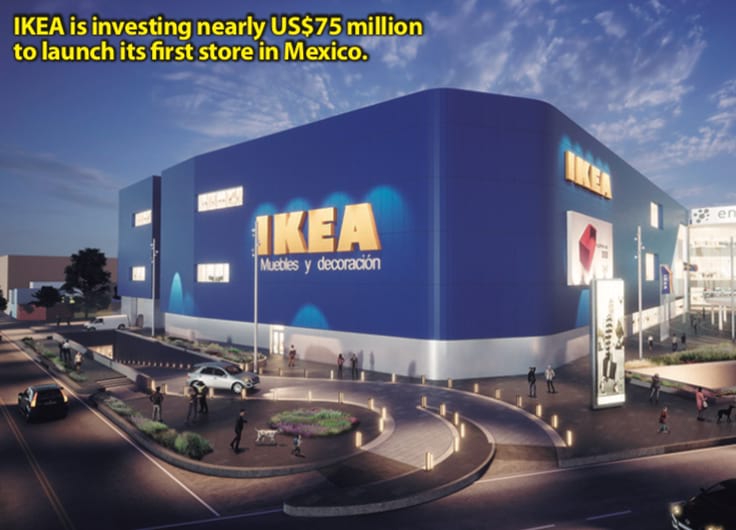 Autoliv is one of the Swedish companies that generate the most employment in Mexico and they have constantly invested in the country. The Swedish supplier, a leader in seat belts and airbags, announced that its Autoliv Mexico Lerma Plant (State of Mexico) will expand and will go from producing 25 million to 40 million seat belts. It will also generate 1,000 direct jobs and nearly 2,500 indirect jobs, and it will achieve estimated annual sales of US$500 million in the next three years.

Rodolfo Torres Arriaga, vice president of operations at Autoliv in Mexico, explained that this company has 67,000 associates in 27 countries, of which 17 thousand are in Mexico distributed in the states of Querétaro, Tamaulipas, Baja California and in the State of Mexico, in addition to having 50% of participation in the North American market, offering, among other products, seat belts, airbags and steering wheels for more than 100 brands in the automotive sector.

The global telecommunications company Ericsson has been operating its Mexico Global Service Center for years within the Tecnoparque facilities, in Azcapotzalco, Mexico City, facilities whose development and construction required investments of around US$20 million. From the Mexico Global Service Center they offer global remote services, such as technical support, especially for America, Canada and Chile; the 20% of the total will be focused on Asia and Europe.

IKEA is investing nearly US$75 million to launch its first store in Mexico, which will be used for the development of infrastructure and a sustainable establishment that achieves LEED Gold certification, betting on energy efficiency and a design focused on sustainability. The multinational company will open its first physical store in Mexico in early 2021. "As of 2019, when we announced we were arriving in Mexico, we have been working as a team to follow this dream and to start operating and offering the range. We fulfilled the dream in October with our online store, but we continue to work on the bigger goal: Our first store in Mexico," said
Annie Chandler, IKEA store manager Mexico.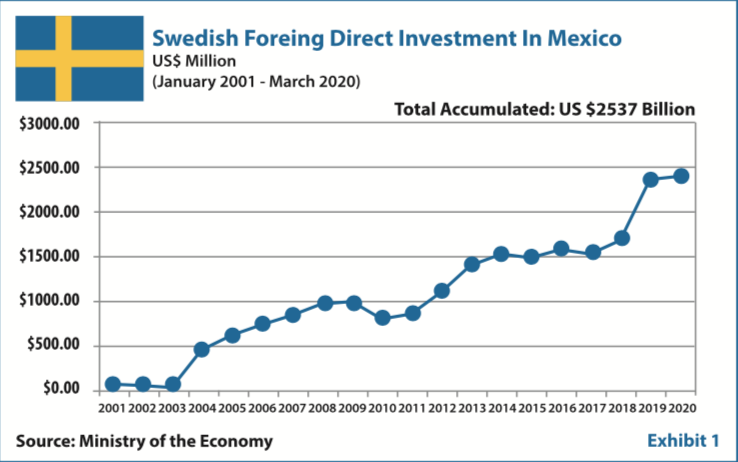 SKF will invest over US$50 million in the expansion and relocation of plants in North America to strengthen its presence in the region. Among their plans is to move the manufacture of tapered roller bearings from China to Mexico. The company specialist in solutions for bearings, seals, lubrication, monitoring and maintenance services, has presence in more than 130 countries and has 17,000 distributors around the world.

Electrolux factory at Juarez Chihuahua is one of Mexico's largest industrial projects, representing an investment of more than US$100 million. The factory has a manufacturing capacity of more than 1 million refrigerators annually. It produces large capacity side-by-side refrigerators under company brands Electrolux and Frigidaire. The refrigerators are mainly exported to the U.S. and Canada, but are also sold to selected retailers in Mexico, Latin America and the Caribbean.

The successful investment experiences and the establishment of Swedish companies in Mexico and Mexican companies in Sweden are proof of the strength of this relationship. Much of the growth in the bilateral relationship between both countries has taken place since the entry into force of the Free Trade Agreement between the European Union and Mexico
in 2000.

Regarding direct investments of Sweden in Mexico, companies with Swedish participation in Mexico have materialized, according to the data of the Ministry of Economy (SE) of Mexico, investments for US$2.41 billion from January 2001 through the month of March of this year, as shown in Exhibit 1.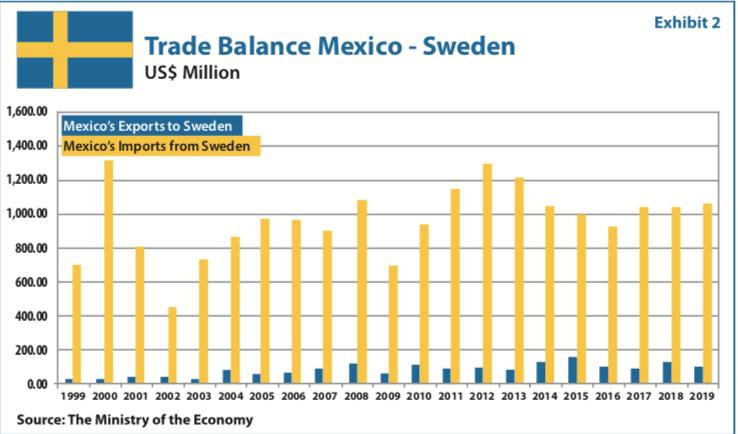 Exhibit 2 summarizes the trade balance between Mexico and Sweden. It shows that commerce between the two countries reached its maximum level during 2012 with US$1.39 billion.

The bilateral commerce had been always negative for Mexico. Important factors in the trade balance are interesting. For instance, take the fact that
during the 20 year time span from January 1999 to December 2019, total exports from Mexico to Sweden increased from US$23.74 million to US$102.40 million. And at the same time, imports from Sweden to Mexico also showed a more impressive growth, going from US$699.58 million (1999) to US$1.06 billion (2019). Another interesting detail is that in
2019 commerce stats decreased almost 1% over 2018 data (US$1.17 billion).

Turns out to be quite easy to do business in Sweden; the European country has recorded one of the highest ranks on Forbes's annual list regarding the
best countries to do business. According to various studies, together with Denmark, Finland, Germany and the Netherlands, Sweden is an "innovation leader" showing a performance above the EU average.