TAG Airlines to connect Guatemala to Tapachula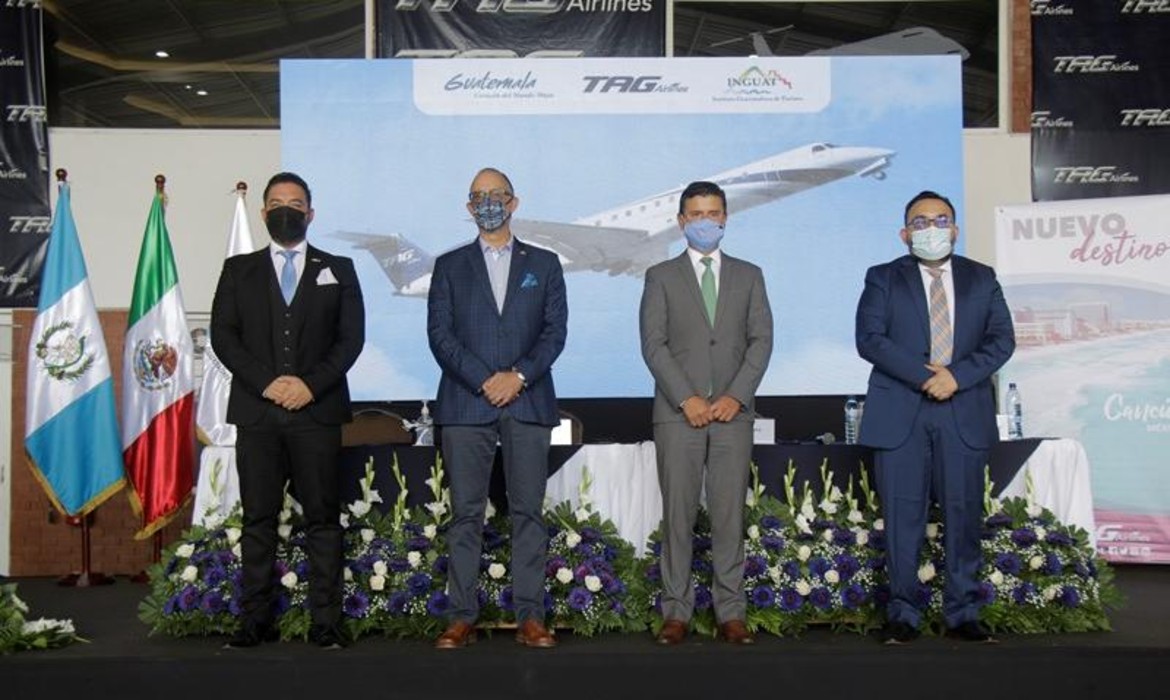 CANCUN – Starting in August, TAG Airlines, a Guatemalan airline, will land in Cancun and Tapachula, expanding its portfolio of destinations in the region and whose operation seeks to facilitate and improve the connection between both countries for tourism and trade.
Julio Gamero, CEO of the company, explained that the connection to Cancun will also allow tourists from the United States, Europe and Asia to include Guatemala in their itinerary. Tapachula is a strategic city for reactivating economic, business and tourism activity.
He also mentioned that countries such as El Salvador, Honduras and Belize will also benefit from these new flights.
On the other hand, Mynor Cordón, general director of the Guatemalan Tourism Institute (INGUAT), mentioned that the new routes are part of the country's air reactivation.
The new routes are part of INGUAT's strategies to promote its tourism offer focused on priority countries and advanced in the vaccination against COVID-19.
He commented that they will also have an important impact on tourism in Oaxaca, Campeche, Guerrero, Puebla, Tabasco, Veracruz and Yucatan, while in Quintana Roo it will be a great opportunity to attract tourists visiting the Mexican Caribbean and contribute to the connectivity of the Mayan World region.
Source: T21