TAR opens new hub in Chihuahua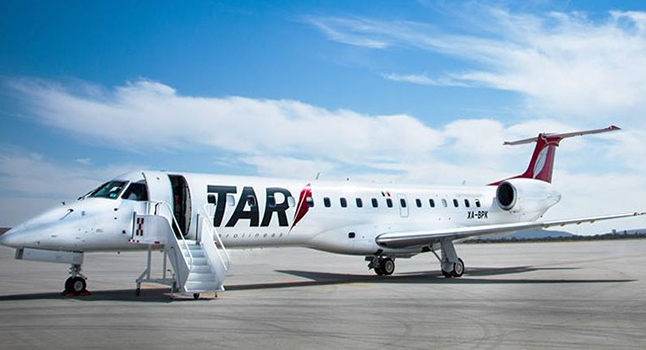 CHIHUAHUA – TAR Aerolineas made Chihuahua International Airport one of its hubs of operations, the company said in a statement, from where it has six domestic routes throughout Mexico.
"With uninterrupted operations since its beginnings in Mexico's largest state, Chihuahua, the capital's international airport is now a hub for the regional airline, which currently operates a total of three direct routes to Culiacan, Hermosillo and Queretaro in the Bajio and three stopovers, including Mexicali, La Paz and Puerto Vallarta," the company said.
In addition to its operations from Chihuahua, TAR Airlines also operates in Ciudad Juarez, from where it has four direct routes to Durango, Hermosillo, Mazatlan and Torreon, as well as flights with stopovers to Queretaro, La Paz and Guadalajara.
In this way, TAR expects Chihuahua to become the second most important hub in terms of number of operations and destinations, even above Queretaro, its main hub and base of operations.
The company currently serves an average of 6,800 passengers per month in this state.
Source: A21