TAR reactivates flights to Chihuahua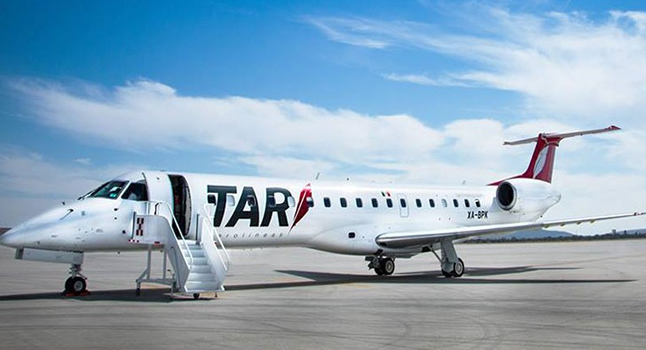 JUAREZ – TAR Airlines will reactivate flights from Ciudad Juarez to Chihuahua and Culiacan starting October.
After more than a year suspended due to the pandemic, the route from this border to the capital will be available once a week and with a stopover in La Paz, only on Tuesdays.
The departure time is set at 14:00 hours from Juarez to arrive in La Paz at 17:05 hours, departing from there at 19:00 hours and arriving in Chihuahua City at 21:20 hours.
Before the pandemic, flights from Juarez to Chihuahua were direct, departing at 8:40 a.m. and landing in the state capital at 9:40 a.m., making it one of the most popular routes. While the returns were at 8:10 p.m. every day, except on Thursdays, to land here at 9:10 p.m.
The restrictions due to the pandemic caused a 90 percent decrease in air traffic in April last year, so it was only in July of this 2021 when it returned to the levels that were in 2019.
TAR will reactivate the Juarez-Culiacan route, which had also been suspended for months.
TAR is so far the only airline that offers the connection between this border and the state capital.
Source: Diario.mx