Taronis Fuels Arrives to AZ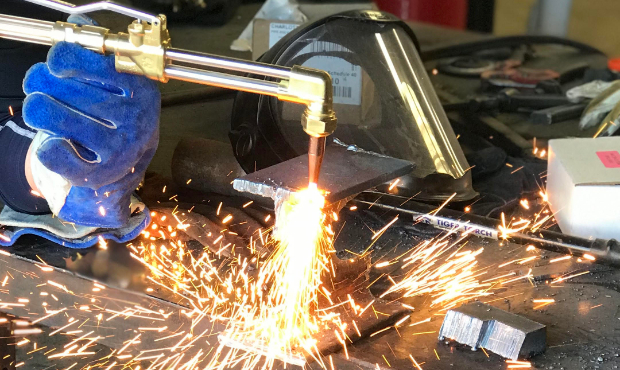 Taronis Fuels, Inc., a global producer of renewable and socially responsible fuel products, has secured a long-term lease for a 65,000-square-foot manufacturing facility in Peoria, Arizona. The facility has the capacity to manufacture in excess of one hundred Venturi plasma arc gasification units annually, the company informed.
The new manufacturing facility will also house the company's newest MagneGas Welding Supply location. Taronis Fuels has also begun the permitting process to operate its third MagneGas production facility and an industrial gas fill plant hub to support the launch of its heating, ventilation and air conditioning specialty gas distribution business, operated under the TGS brand.
The company is expecting the MagneGas production hub and TGS operations to be fully operational prior to the end of the year, and its manufacturing operations will start at the beginning of the third quarter of 2020.
"This new facility will impact our domestic retail strategy, both in Arizona and California. This facility will also serve as a launch point for our aggressive expansion of TGS into the Phoenix, Tucson and Las Vegas markets," said Scott Mahoney, CEO of Taronis Fuels. "Lastly, with our third MagneGas production facility, we can more assertively market MagneGas throughout California, where we benefit from a 50% price advantage relative to acetylene products."
The company said it accelerated the timeline to move forward with the new manufacturing facility based on recent positive events related to two previously disclosed international contracts. Taronis has confirmed the successful arrival of a 50KW mobile gasification unit into customs in Turkey. The unit is currently clearing customs and is expected to reach its final destination in Ankara in the coming days.
"Beyond all of these domestic benefits, we can now meet the anticipated demand for our gasification units in Turkey, Central Asia, the Middle East, and Europe. We are fortunate to have secured the capacity to construct in excess of one hundred gasification units annually at such a facility, and for that facility to be located less than 15 minutes from our new global headquarters. We look forward to providing our shareholders virtual walkthroughs of both facilities via our social media platforms in the near term," added Mahoney.
Tanoris is currently coordinating with its joint venture partners to complete the customs clearing process.