Texas ranks 2nd place in tech jobs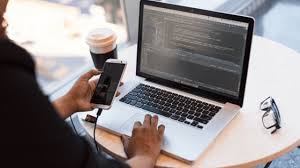 TEXAS – Texas remains the state with the second-most job openings in tech, even as the sector saw tens of thousands of opportunities disappear in May, according to data from a leading technology trade association.
The State trailed only California for the most job postings in May. It had 21,207 IT jobs, down 5,130 from April, according to the Computing Technology Industry Association's analysis of data from Burning Glass Technologies Labor Insights.
CompTIA is a nonprofit tech association that provides resources to professionals in the IT industry. It releases a nationwide analysis of tech sector employment each month.
Despite decreases in job postings, the analysis shows the Dallas metro area had the third-most tech job openings in May behind Washington and New York.
In total, the top 10 states with the most job openings in tech lost more than 26,000 of those openings in May, and the unemployment rate in the IT field rose to 3.7%, according to CompTIA's report.
"It was a difficult month for workers in the tech industry, which saw 40,000 jobs cut between the start of the coronavirus pandemic in mid-March and the end of May," according to Bloomberg.
Source: Dallas News