The AEM supports nanosatellites for social benefits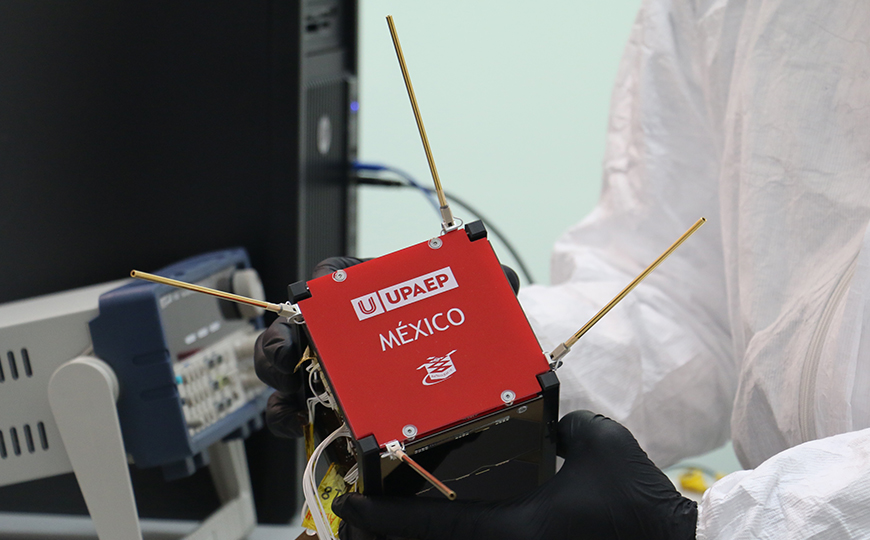 MEXICO – Salvador Landeros Ayala, general director of the Mexican Space Agency (AEM), expressed his support for the initiative to reform the Law of Science and Technology of the State of Mexico that seeks to promote the development of space and satellite science and technology projects in the state.
The initiative, presented by deputy Julieta Villalpando Riquelme, seeks that the Mexiquense Council of Science and Technology channel at least 20% of the budget dedicated to scientific research and development to projects of social benefit directly linked to science and space and satellite technology.
According to Landeros Ayala, the objective of supporting this initiative is to create social justice tools and serve the movement of young Mexicans who ask government authorities and higher education institutions for support to learn about space science and develop more projects such as the AztechSat-1, the first Mexican nanosatellite that was launched into space in 2019 and which received recognition from the United States National Aeronautics and Space Administration.
Some of the priority tasks that are sought to be strengthened with the support of satellite technology are the protection of the population against disasters, support for agricultural productivity and food security, as well as bringing health, education and connectivity services closer to vulnerable populations and groups.
Deputy Villalpando Riquelme stressed that at present the space issue has stopped generating only astronauts, but that the use of satellites generates Internet users, in addition to generating connectivity via the Internet. "With these tools, it would be possible to provide connectivity through satellites to the more than 100,000 isolated populations in the country," Villalpando said.
Source: a21