The Circular Economy Creates New Business Opportunities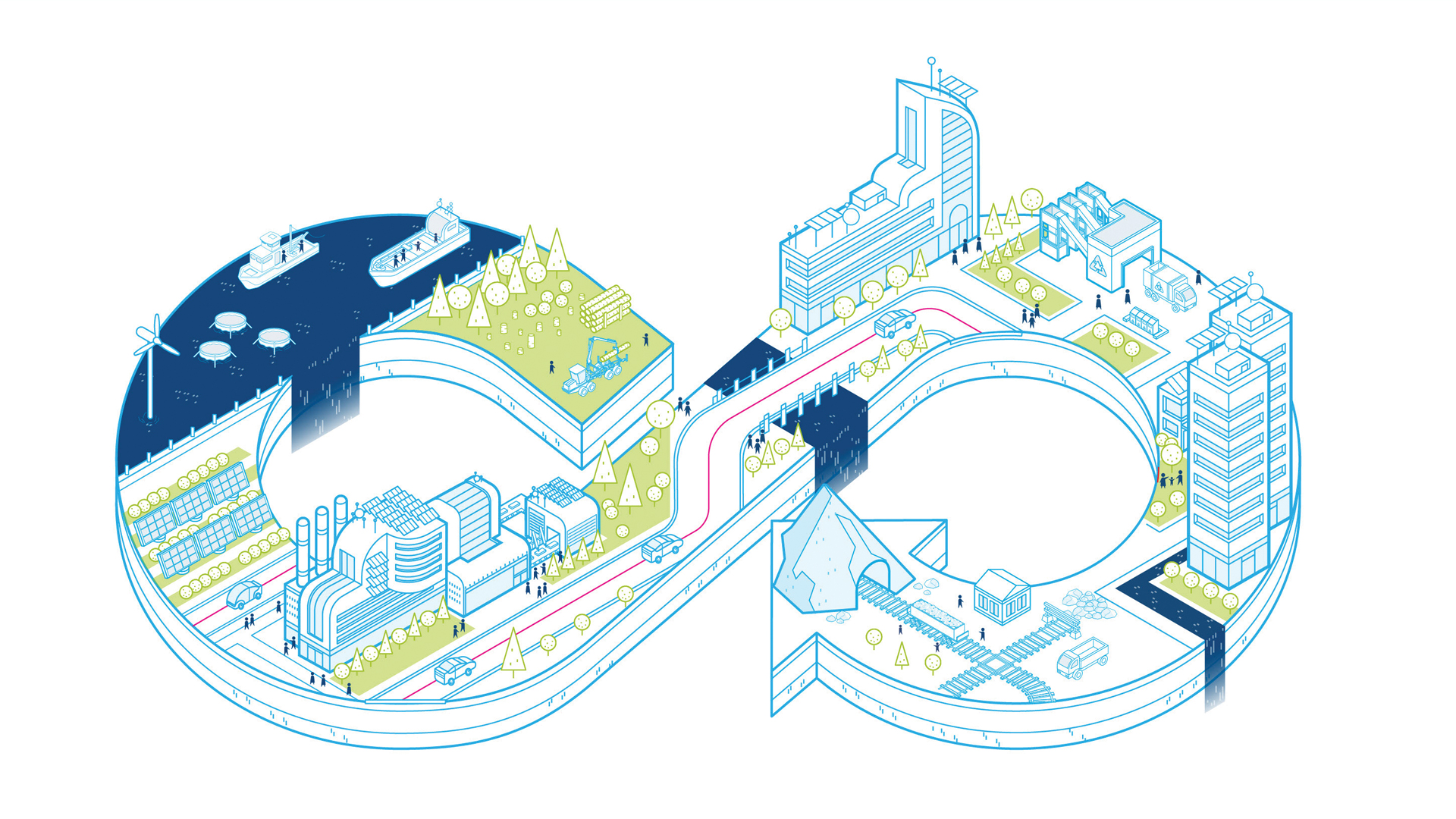 Warning
: foreach() argument must be of type array|object, bool given in
/home/mexiconow/public_html/sites/mexiconow/wp-content/themes/mexiconowwpnew/single.php
on line
253
By Iván Iglesias
Jean Pierre Bou, head of the Delegation of the European Union in Mexico, affirms that the circular economy will allow Mexican companies to move towards new forms of value creation, since it can offer income generation possibilities in a competitive context. "This applies (…) to Mexican companies that wish to become champions of the circular economy."
Currently, the economic model in the world has a linear approach, which consists of promoting a constant consumption of goods and services with a short-term useful life, based on the scheme of extraction, production, consumption and final disposal. However, current times turn this model less sustainable at all points in the production chain.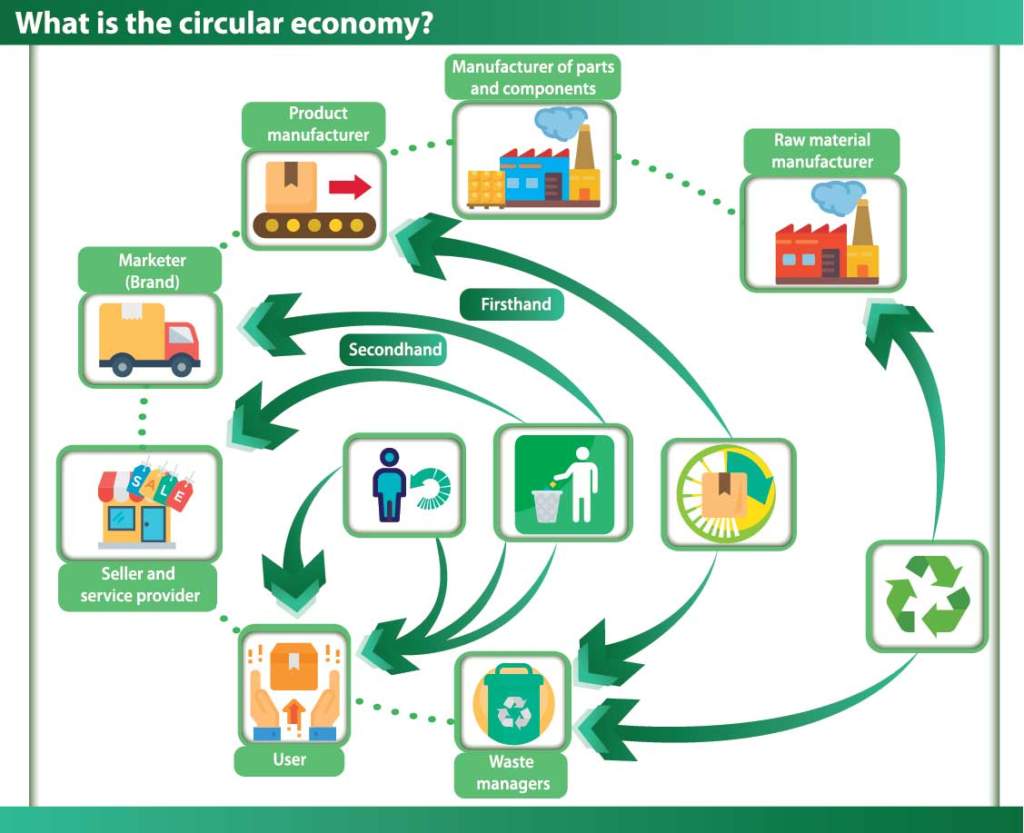 The circular economy goes beyond this scheme by seeking a mode of production with different aims: each product must have multiple cycles of use and production; that is, the end of one product feeds the beginning of another. Unlike the linear economy, the circular one aims to reduce, reuse and recycle. This would improve the environment, cope with climate change and contribute to reduce waste, since the strategy of said model is to reduce both the entry of virgin materials and waste production, closing the economic and ecological "loops" of resources.
This economic production model is already a clear trend in the world. And there are many Mexican actors (businessmen, legislators, academics, and researchers) who want to get on the "circular wagon." Among them, for example, Senator Raúl Bolaños-Cacho recently announced during the discussion "The future of health without plastics" that around 30 states have already applied regulations on the reduction, replacement and elimination of plastics.
They are federal entities that have enacted on the reduction, substitution and elimination of the use of this material. However, regulations must be harmonized to achieve results throughout the national territory. For their part, all the parliamentary groups in the Mexican Senate have an interest in taking this issue forward, since they have registered 22 initiatives related
to the Circular Economy and waste management.
International cooperation Mexico-Europe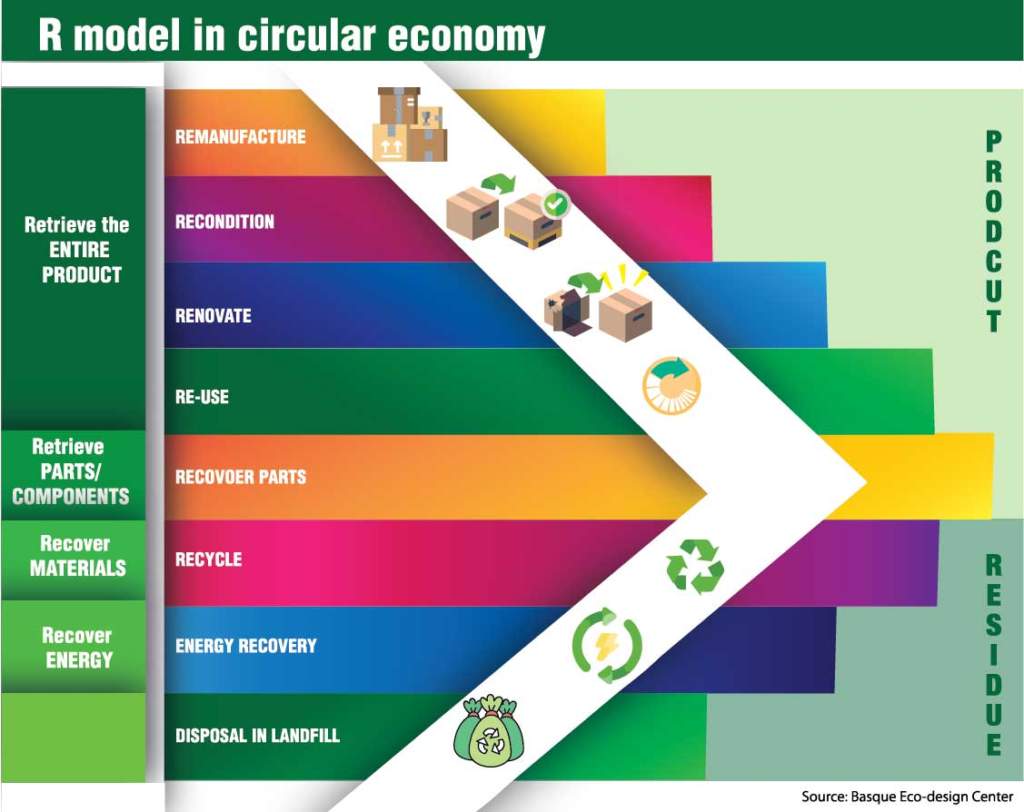 According to experts, for the circular economy to function as a new business model, it is necessary that companies, governments, society and nations work in cooperation. One of the continents with which Mexico has the greatest cooperation is Europe, where important results have been obtained in the circular economy. In an interview, Bou tells us that "the circular economy is key for global efforts to combat the environmental and climate crisis. This approach includes supporting partners like Mexico, a country that can contribute to meeting sustainable product standards and facilitating access for these products to the growing E.U. markets." Also,
Bou affirms that the transition towards a circular economy becomes more efficient not only in waste management, but also in the reduction of residue by analyzing the design of products and ensuring that sustainable consumption becomes the norm, at the same time as a secondary market for secondary raw materials develops. In other words, when thinking about products from a sustainable approach—from their design to reuse and/or
recondition—it is possible to open new commercial and business channels for alternative markets. Furthermore, "the circular economy will have
a positive effect on GDP and the labor market. This is due to additional labor demand at recycling plants, repair services, and increases in consumer demand from savings generated."
What are the challenges for promoting the circular economy in Mexico and a possible industrial-business investment between Mexico and the E.U.?
Bou: "Mexico is an attractive market for European investments, since they represent more than 40% of total foreign investment. This places the E.U. first, ahead of U.S. investments in Mexico. It should be borne in mind that, recently, the Mexican government has made some changes in its economic policies, such as the cancellation of public infrastructure projects or the recent modifications in renewable energy policies, which we see with great concern. We hope that the modernized E.U.-Mexico Global Agreement will strengthen a positive economic climate to promote new investments in Mexico. Moving towards new forms of circular value creation can provide income generation possibilities in a competitive context. This applies to both European and Mexican companies that wish to become champions of the circular economy."
Northern Mexico
For their part, border states like Chihuahua are fertile ground for the circular economy. In an interview, Víctor Gómez, president of the Energy and Environment Commission of COPARMEX Chihuahua, tells us that this world economic trend is a true paradigm shift in the way of approaching production chains, and that the greatest challenge we must face is achieving full collaboration across multiple industries and business segments, to exami ne the inner workings of their manufacturing processes and supply chains, identify opportunities, and move toward creating sustainable circular supply chains. According to Gómez, "the circular economy can be applied in all economic sectors since it seeks to reuse elements and raw materials in order to take advantage of them as long
as possible. However, we can highlight the following: electronics and ICT, food, batteries and vehicles, construction and real estate, containers and packaging, textiles and plastics."
By applying the circular economic model, how is value created for production chains and companies?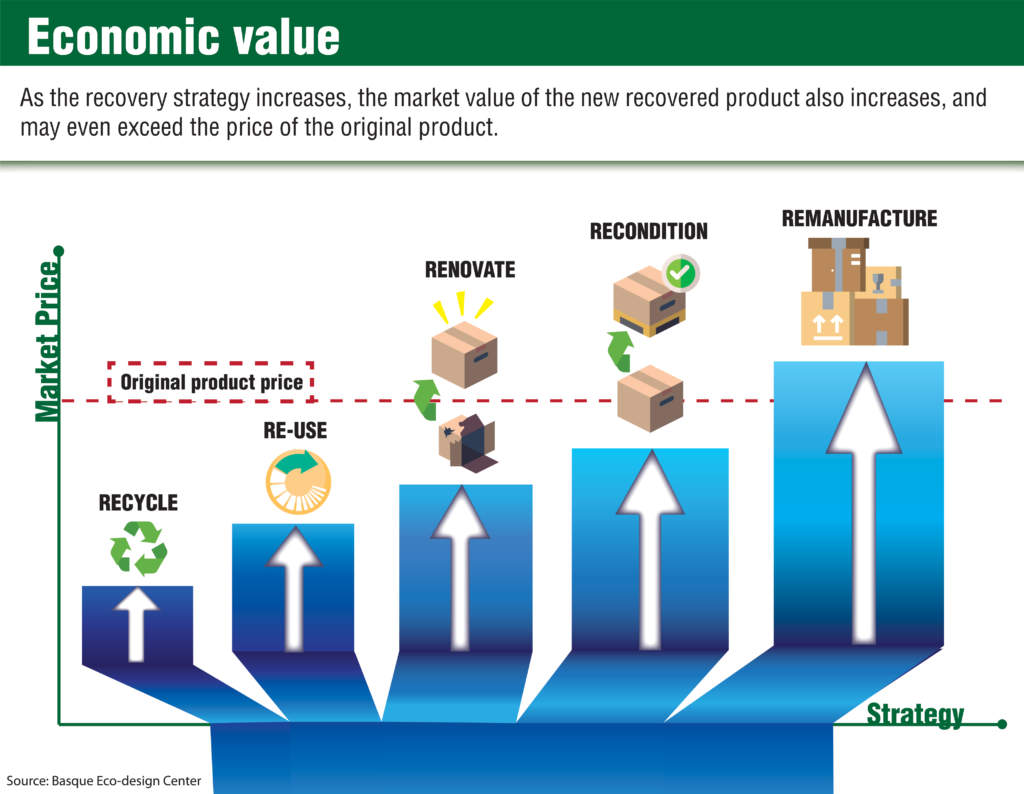 "It is becoming more relevant due to the security it offers in supply chains and cost control related to shortage risks. It triggers opportunities that allow us to go from the offer of services, but, without a doubt, the most significant value is the reduction of environmental impacts from the extraction and use of non-renewable resources, as well as the reduction of
waste.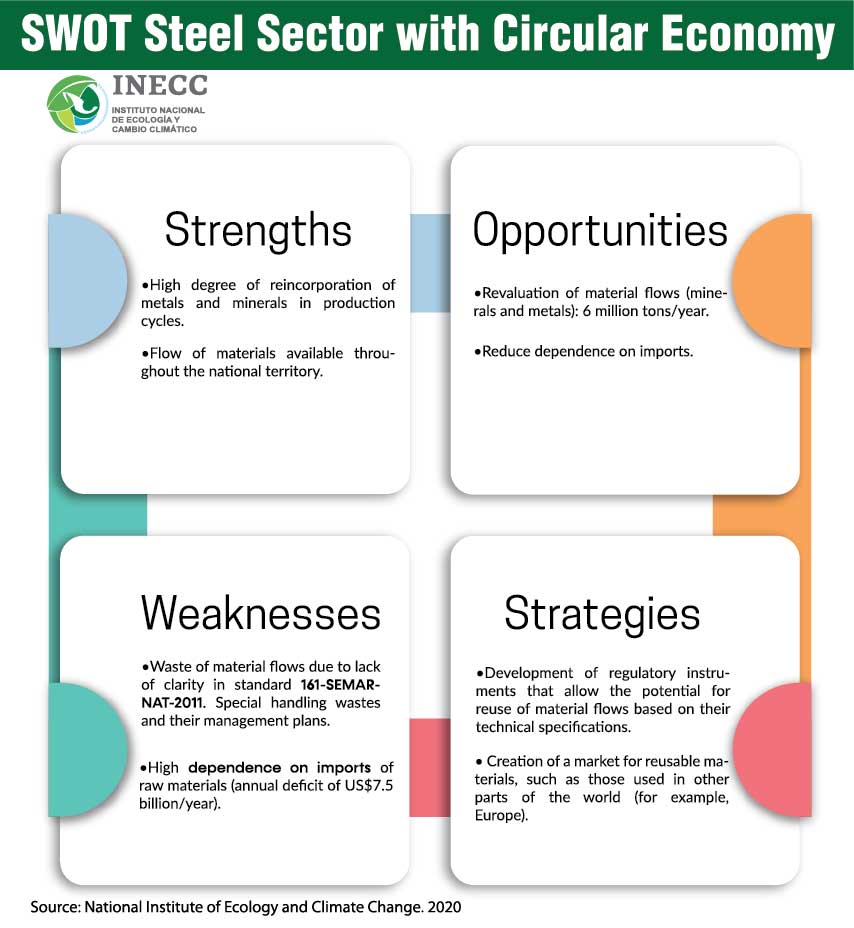 Value is created for production chains and companies with: 1) increased profitability, 2) savings in raw materials, services and supplies, 3) more sustainable corporate positioning vis-àvis customers and society, 4) new business lines and better processes and 5) solid position regarding subsidies and tenders." The northern states of Mexico are already working to carry out circular economy models with the support of other nations, in particular with the European Union. "From the business point of view,"
says the representative of COPARMEX Chihuahua, "the collaboration of the
European Union has been capitalized to measure the great potential that exists when starting projects with circular actions, which lead to savings, enhance new business opportunities with disruptive and innovative models, and promote technology transfer."
The representative of COPARMEX Chihuahua added that the great challenge to implement the circular economy in Mexico is to provide certainty to investors and build a shared vision. "Opportunities and benefits, this is the message that I can convey to all interested business groups. The circular economy model offers great possibilities to companies that adopt it transversally in their organization, leading them to concrete and measurable actions."
For Bou, the circular economy is a global megatrend. "For this reason, there is no doubt that one day we will achieve circularity. Our goal is to accelerate this transition. As progress is made, nations and companies that go this route will gain a competitive advantage. It is a long-term business strategy, capable of connecting businesses with new markets in the world of tomorrow."