Fifth edition of FAMEX 2023 begins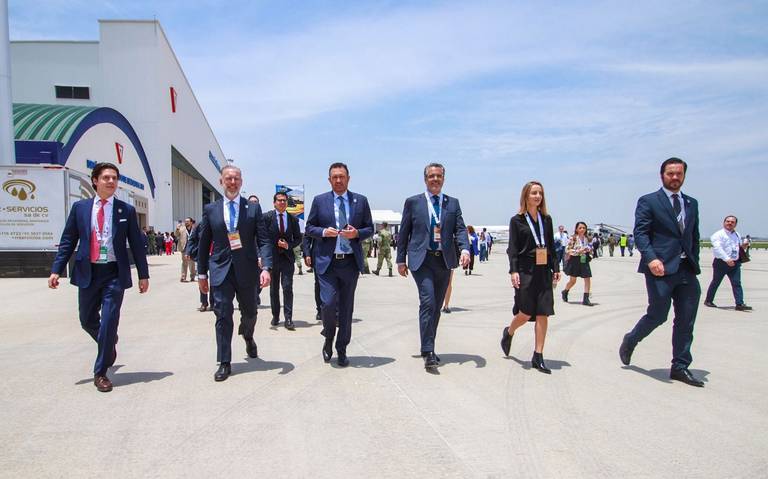 MEXICO – The fifth edition of the Mexico Aerospace Fair 2023 (Famex), organized by the Ministry of National Defense (Sedena), began with the aim of promoting and attracting investment that will generate jobs and boost the growth of the aerospace and defense industry in Mexico.
Javier Sandoval Dueñas, president of Famex 2023, commented that, in the 2019 edition, this event was consolidated as the main platform for the aerospace and defense industry in Latin America.
He commented that the Sedena participates in this event, through the Mexican Air Force (FAM), along with agencies from the three levels of government, as well as various public, private and academic organizations.
He expressed that the results achieved have been proof of the organization, cohesion and teamwork of all Mexicans who, represented by three sectors, government, business and academia, promote the coordination and strengthening of aerospace awareness.
"This process will allow us to continue with the growth of the aerospace industry, consolidating Mexico as a strategic pole with the special characteristics of investment, research and development of new aeronautical products," Sandoval Dueñas.
The directive expressed that the realization of this event at the Santa Lucia military air base, will allow to know the proper functioning of these facilities, considered the largest and most modern military air base in Latin America.
"Mexico is recognized as one of the most competitive countries in the world in advanced manufacturing, with a young and talented workforce, so businessmen and young people will find in Famex the ideal scenario to address these issues," he said.
Sandoval Dueñas mentioned that France is the guest of honor at this event, a nation considered the second largest exporter worldwide in aeronautics, which encourages trade agreements with that nation.
In this sense, the French ambassador in Mexico, Jean Pierre Asvazadourian, highlighted the alliance that exists between the two nations. In Mexico alone, he said, there are 550 French companies that generate 150,000 jobs.
Representing the President of the Republic, Andrés Manuel López Obrador, the minister of Foreign Affairs, Marcelo Ebrard Casaubón, was in charge of inaugurating the event, as well as cutting the ribbon of the France Pavilion.
During his opening speech, the Foreign Minister highlighted the importance of the aeronautics and space sectors, which have experienced significant growth in the country.